TYHMÄLÄSSÄ EI OLE ALKEELLISIMPAANKAAN FAKTANTARKASTUKSEEN PYSTYVÄÄ VÄKEÄ

https://historianet.fi/tiede/neuvostoliitto-suunnitteli-voittamatonta-apinamiesarmeijaa
Neuvostoliitto suunnitteli voittamatonta apinamiesarmeijaa
Pohjoisnavan sulattaminen valtavan padon avulla,vanhuuden voittaminen nuorella verellä ja apinamiesten armeija ovat vain muutamia esimerkkejä Neuvosto­liitossa keksityistä villeistä ideoista, joissa tiede piti valjastaa valtion palvelukseen. "

HM: Apinajuttu perustuu tämän englanninkielisen Wikin lainaaman lähteen mu-kana science-fiction-kirjailija

Eremei Iudovich

Parnovin jutuille ja hänen jostakin muka löytämäl-leen "anomukselle" neuvostohallitukselle "tutkimusprojektista". Fiktio on har-sittu kokoon käyttäen mm. erästä löysästi todenperäistä tapausta, joka tapahtui Ranskassa.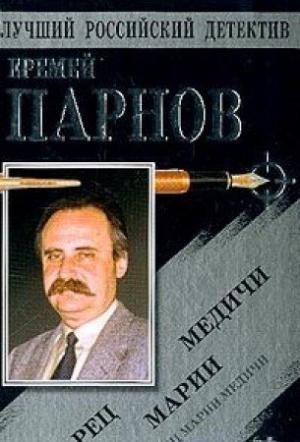 Fantasiakirjailija Jeremei Judovits Parnov
H: " Talvivehnä: Darwinin ylenkatsominen johti nälänhätään
Uuden superviljan piti poistaa nälkä lopullisesti Neuvosto­liitosta. 
Niin lupasi agronomi Trofim Denisovitš Lysenko,joka väitti 1930-luvulla keksineensä, miten karu Siperia voitaisiin muuttaa tuottoisaksi viljelymaaksi.
Lysenkon suunnitelman ensimmäinen osa oli ihan hyvä. Hän oli tehnyt isänsä tilalla kokeita, joissa hän altisti siemeniä kylmälle. 
Hautaamalla siemenviljaa lumi­kasoihin hän kehitti talvivehnän, joka kylvettäisiin syksyllä ja kestäisi talvehtimisen maassa. Siten se voisi hyötyä pitkästä kasvu­kaudesta heti kevään koittaessa.
Suunnitelman toinen osa oli kuitenkin katastrofi.Lysenko ja neuvostojohtajat nimittäin ylenkatsoivat Darwinin oppia hankittujen ja geneettisten ominaisuuksien erosta ja uskoivat, että hankittu kylmänkestävyys siirtyisi automaattisesti eteenpäin.
Lysenko kylvi siis edellisen sadon siementä jäätyvään maahan sellaisenaan, ja sadon epäonnistuminen johti nälänhätään.
Supersotilas: Uusi laji voittaisi ihmiset ja jopa jumalat
Vuonna 1925 Stalin käski maan tiedeakatemian tutkijoita ottamaan yhteyttä biologiin nimeltä Ilja Ivanovitš Ivanov, sillä hän uskoi tämän voivan luoda Neuvostoliitolle mutanttiarmeijan, jonka supersotilaat noudattaisivat mukisematta käskyjä eivätkä tuntisi kipua.
Kansainvälisesti tunnustettu lisääntymisbiologi Ivanov oli 15 vuotta aiemmin esitellyt luonnontieteellisessä kongres­sissa ajatuksen siitä, että risteyttämällä apina ja ihminen voitaisiin luoda uusi vahva laji. 
Stalin uskoi, että tällaisista apina­ihmisistä koottu armeija saisi muut maailman maat vapisemaan pelosta ja tunnustamaan Neuvostoliiton ylivertaisuuden.
Uusi laji veisi Stalinin mielestä myös pohjan pois kaikilta uskon­noilta, sillä se todistaisi, että ihminen – eikä mikään jumala – pystyi luomaan aivan uusia lajeja. 
Vuonna 1926 Neuvostoliiton johto rahoitti Ivanovin tutkimusmatkaa Länsi-Afrikkaan, missä hän yritti hedelmöittää kolmea simpanssinaarasta ihmisen sukusoluilla. 
Kokeen epäonnistuttua hän palasi Neuvostoliittoon mukanaan noin 15 apinaa ja perusti tutkimuskeskuksen Suhumiin Georgiaan. 
Siellä naarasapinat kuolivat pian, jolloin useat neuvostoliittolaiset naiset tarjou­tuivat vapaaehtoisesti hedelmöitettäviksi apinan sukusoluilla, jotta he saisivat kunnian synnyttää ensimmäiset "uudet ihmiset". 
Ennen kokeen alkamista vii­meinenkin apina, Tarzan-niminen oranki, kuitenkin kuoli vuonna 1929.
Epäonnistuminen ajoi Ivanovin epä­suosioon kommunistipuolueessa. Kokeet lopetettiin ja Ivanov joutui Siperiaan vuonna 1930. Hän kuoli vuonna 1932. "
Valetta ja hölynpölyä.
Kaikki osumat Googlella "ihmisen riteyttämisestä" ja keinosiemennyksen keksijä ja käyttönottaja Ilja Ivanovits Ivanovista (1870 – 1932) vievät virolaiseen huumorikirjallisuuteen. "

Risto Koivula
Kommenttisi odottaa hyväksyntää.
Valetta ja hölynpölyä.
Kaikki linkit "ihmisen riteyttämiseen" ja keinosiemeenyksen keksijä ja käyttäänottaja Ilja Ivanovits Ivanoviin (1870 – 1932) ovat virolaiseen huumorikirjallisuuteen.
https://encyclopedia2.thefreedictionary.com/Ivanov%2c+Ilia
" Ivanov, Il'ia Ivanovich
Born July 20 (Aug. 1), 1870, in the city of Shchigry, in present-day Kursk Oblast. Died Mar. 20, 1932, in Alma-Ata. Soviet biologist and professor (1907).
Ivanov graduated from the University of Kharkov in 1896.He worked at the State Insti- tute of Experimental Veterinary Science (1917–21, 1924–30), the Central Experimen-tal Station on Questions of the Reproduction of Domestic Animals (1920-24),the Mos- cow Higher Zootechnical Institute (1928–30), and the Kazakh Veterinary and Zoo-technical Institute (1931–32). He initiated the study of the problems of the biology of the propagation of farm animals and worked out a zootechnical method of artificial in-semination,which was improved by his school and is used widely in animal husband- ry in the USSR. He recommended the use of interspecific hybridization in animal husbandry to breed new strains.
WORKS
Izbrannye trudy. Moscow, 1970.
REFERENCE
Skatkin, P. N. Il'ia Ivanovich Ivanov — vydaiushchiisia biolog. Moscow, 1964. "
Ivanovilla ei ollut tekemistä ihmisten "jalostamisen" kanssa, hän lienee ollut ennen kaikkea armeijan hevosjalostaja, varsinkin tsaarinaikaan.
Vuonna 1922 tehdystä kokeesta, voisiko simpanssinaaras hedelmöittyä ihmisen spermasta NL:n johto ei luultavasti tiennyt mitään. Se oli tutkimua, joka oli aloitettu tsaarin aikana ja Afrikassa, jossa vapaaehtoisia ei löytynyt sellaisiin kokeisiin. Siksi-pä tohtorit keksivät tuoda vallankumouksen jälkeen pari simpanssia NL:on, jossa ei ehkä olisi täysin kireäpipoista.
https://ru.wikipedia.org/wiki/%D0%98%D0%B2%D0%B0%D0%BD%D0%BE%D0%B2,_%D0%98%D0%BB%D1%8C%D1%8F_%D0%98%D0%B2%D0%B0%D0%BD%D0%BE%D0%B2%D0%B8%D1%87_(%D0%B1%D0%B8%D0%BE%D0%BB%D0%BE%D0%B3)
Vuonna 1929 hän sai jostakin orankin, joka kuitenkin kuoli, ennen kuin kokeita päästiin tekemään.
Tästä oli televisiossakin jokin törkyjuttu.
http://keskustelu.skepsis.fi/Message/FlatMessageIndex/340215?page=1#340215
" Pavlovin.verihurtta
19.08.2011 00:03:35
340215
Historiaa: Neuvostoliiton ihmiskokeet (YLE)
Tällainen dokkari tuli YLE:ltä jokunen päivä sitten. Dokkarissa käydään läpi, miten NL:ssä harjoitettiin alkuaikoina fasistista "Keeni-tiedettä", ja miten pavlovismista loppujen lopuksi tuli NL:n "virallinen totuus":
http://areena.yle.fi/ohjelma/1414437
http://tv1.yle.fi/juttuarkisto/dokumentit/historiaa-neuvostoliiton-ihmiskokeet
"Venäjän vallankumouksen jälkeen neuvostohallituksella oli kovat paineet. Takapa-juinen maa oli monessa asiassa kilpailijoitaan jäljessä juuri, kun se olisi halunnut näyttää maailmalle tietä uuteen teknologiseen aikakauteen.
Biologia, tiede ja tekniikka tuntuivat vastaukselta kaikkiin ongelmiin, mutta uskottiin myös, että vanhassa kapitalistisessa maassa kasvanut kansa ei yksin riittäisi toteuttamaan muutosta, vaan tarvittiin uudenlaisia ihmisiä.
Näin ihmiskehostakin tuli vallankumouksen näyttämö 1920-luvulla. Maan laboratorioissa tehtiin salaisia kokeita uuden superrodun kehittämiseksi.
Ihmisiä ja apinoita risteytettiin, jotta saataisiin rotu, jota voitaisiin käyttää raskaaseen tai vaaralliseen työhön. Naisia hedelmöitettiin älykkäiden vallankumousjohtajien spermalla. Vanhojen ihmisten verta siirrettiin nuorempiin ja päinvastoin.
Vaikka kokeilu epäonnistui, Neuvostoliiton miljoonat kansalaiset joutuivat sopeuttamaan elämäänsä valtion asettamiin normeihin.
Tuotanto: ARTE, Lichtfilm, Mirumir, MDR."
Ketonen
19.08.2011 00:03:44
340224
Kokeita lienee tehdy yhdysvalloissakin.
https://i.telegraph.co.uk/multimedia/archive/01016/bush-expression_1016531i.jpg
Risto Koivula
" Jokien kääntäminen: Siperian jokien virtausta haluttiin muuttaa
Neuvostoliiton johtaja Nikita Hruštšov esitteli vuonna 1961 suunnitelman tehostaa maataloutta. 
Hän halusi kääntää Siperian suuret joet virtaamaan pohjoisesta etelään, jotta ne kastelisivat Keski-Aasian kuivia aroja. 
Suunnitelma ei kuitenkaan edennyt, ennen kuin 1970-luvulla, jolloin insinöörit yrittivät rakentaa Petšora- ja Kamajokien välille kanavaa räjäyttämällä ydinpommeja. 
Ympäristötutkijat vastus­tivat menetelmää, ja hanke keskeytettiin. Unelma jokien virtauksen kääntämisestä elää silti yhä.
Keinokastelu: Keinokastelu kuivatti Araljärven
Lähes miljoona ihmistä kuoli nälkään Neuvostoliitossa vuonna 1947. Syynä oli kuivuus, ja siksi Stalin esitteli vuotta myöhemmin kunnianhimoisen suunnitelman muuttaa luonnontilaa ja ilmastoa lopullisesti. "Luonto on alistettava", oli Stalinin johtoajatus.
Yksi keino suunnitelmassa oli istuttaa metsävyöhykkeitä suojelemaan aroja tuulelta ja eroosiolta, ja sitä varten 5 300 kilometrin matkalle piti kylvää 6 000 tonnia puiden ja pensaiden siemeniä 117 900 hehtaarin laajuiselle alueelle Uralvuorten ja Kaspianmeren välille. 
Suunnitelma kuitenkin keskeytyi, kun Stalin kuoli vuonna 1953 ja hänen arvostelijansa alkoivat häivyttää hänen jälkiään kaikkialta hallinnosta.
Yksi osa Stalinin hankkeesta kuitenkin toteutui myöhemmin – tuhoisin seurauksin. Kyseessä oli keinokasteluhanke, jonka keskus oli tuolloin maailman neljänneksi suurin järvi Aral. 
Järvestä merta kohti virtaavat kaksi laskujokea padottiin, ja vesi johdettiin Keski-Aasian aroille. Tarkoituksena oli lisätä puuvillantuotantoa varsinkin Uzbekistanissa, joka oli tuolloin osa Neuvostoliittoa.
1980-luvulla Uzbekistanista tulikin yksi maailman suurimmista puuvillan tuottajista, mutta kastelujärjestelmän vuoksi Araljärvi on nykyisin kuivunut jo lähes olemattomiin. 
Se on aiheuttanut laajan ympäristökatastrofin, jota vielä pahentavat järveen aikoi-naan upotetut kemialliset jätteet. Nyt nuo jätteet nou­sevat järven pohjasta ja leviävät laajalti alueen hiekkamyrskyjen mukana. "


OB-joen käätäminen säännetävässä määrin etelään olsi hyvä idea, jolla voitaisiin jopa estää Ob- ja Jenisei-jokien yhteisen suiston sulaminen.
http://ristokoivula1.puheenvuoro.uusisuomi.fi/174715-pitaisiko-siperian-joet-kaantaa-virtaamaan-etelaan-ilmaston-suojaamiseksi
Jättiläispato: Tutkija halusi sulattaa arktisen alueen jäät
Tutkija Pjotr Mihailovitš Borisov esitteli vuonna 1957 suunnitelmansa valtavasta kelluvasta betonipadosta, joka rakennet­taisiin Beringinsalmeen Alaskan ja Siperian välille. 
Padon piti sekä estää Tyynenmeren kylmiä merivirtoja pääsemästä Jäämerelle että pumpata valtavien propellien avulla kylmää vettä pois Jäämerestä. 
Borisov uskoi, että silloin Atlantin lämmin Golfvirta sulattaisi napajäät ja Neuvostoliitto pääsisi helpommin käsiksi pohjoisen napa-alueen maanalaisiin öljyvarantoihin.
Ihanneihminen: Uusi, yhteisöllinen ihminen, "homo sovieticus"
Neuvostoliitossa ihannoitiin vahvaa työläistä, joka epäitsekkäästi uhrasi itsensä yhtei-sen hyvän edestä. Kaikki "porvaril­liset" tavat ja ajatusmallit oli korvattava yhteisöllisillä arvoilla. Kansalaisten piti oppia sanomaan "me", eikä "minä".
Valtavissa uudelleenkoulutushankkeissa ihmiset pantiin asumaan yhteisiin taloihin, joissa he jakoivat kaiken kylpyvedestä vuodepaikkoihin. 
Tehdastyöntekijöiden keskuu­dessa oli 1920-luvulla käytössä iskulause: "Nuku nopeasti, jotta väsynyt toverisi saa tyynyn päänsä alle."
Naiset työskentelivät tehtaissa ja maataloudessa rinta rinnan miesten kanssa, ja Neuvostoliitossa lapsia hoidettiin ensimmäisenä suurissa lastentarhoissa. 
Äidillisyys tuomittiin itsekeskeisen perhekulttuurin jäänteenä. Väitettiin, että rikollisuutta ei enää ollut. Jos joku silti teki jotain tuomittavaa, hänet lähetettiin "uudelleenkoulutukseen" työleirille. "
Kesyt ketut: Ketuista jalostettiin kesyjä
1950-luvulla geenitutkija Dmitri Konstantinovitš Beljajev jalosti Siperian reservaatis-saan hopeaketuista niin kesyjä, että ne oppivat syömään kädestä ja vinkuivat ilosta, kun hän saapui paikalle. 
Hän oli valinnut 130 hopeaketun joukosta kesyimmät ojentamalla kätensä kohti eläimiä: jos yksilö puri, se poistettiin. Sen jälkeen kaikkein rauhallisimmat ketut oli paritettu keskenään. 
Kymmenen suku­polven ja aggressiivisten yksilöiden karsimisen jälkeen Beljajev oli jalostanut ketuista koirien tapaan kesyjä eläimiä.
Koe ei silti hyödyttänyt Neuvostoliiton turkisteollisuutta, koska kesyiksi jalostettujen hopeakettujen turkki oli pilkullinen eikä kelvannut myytäväksi kansainvälisillä turkismarkkinoilla.
***
Tätä "apina-armeijan" kakkaa on matalalla rohviililla syötetty  jo pitempään:

https://www.ess.fi/uutiset/kotimaa/2015/03/23/apinaa-ja-ihmista-yritettiin-risteyttaa-100-vuotta-sitten-neuvostoliitossa
Apinaa ja ihmistä yritettiin risteyttää 100 vuotta sitten Neuvostoliitossa


Ihminen on 99-prosenttisesti simpanssi, mitä dna:han tulee. Ilmeissä, eleissä ja käyttäytymisessäkin meillä on yhtäläisyyksiä.
Ihminen ja apina voisivat nykytekniikalla jopa risteytyä keinotekoisesti, mutta siinä ei olisi mitään järkeä. Silti biologi Ilja Ivanov yritti sitä tosissaan 1920-luvulla.
Neuvostojohtaja Josif Stalinin tavoitteena näet oli vahva uusi ihmislaji, jota olisi voitu käyttää sotilaallisiin tarkoituksiin. Ivanovin keinohedelmöitysyritykset eivät kuitenkaan onnistuneet ja hän päätyi Siperiaan.
Lähisukulaisuutta simpanssin kanssa ei voida hyödyntää elinsiirroissa, mutta kudossiirroissa kenties.
- Ehkä joitain sellaisia kudoksia voisi käyttää,jotka eivät liity verenkiertoon. Todennäköi- simmin siirtoja varten kasvatettaisiin kudoksia,ihmiskudosten kantasoluja tai kokonaisia elimiä, pohtii biologi, tietokirjailija Juha Valste.
Uusin tieto apina-ihminen-tutkimuksessa on, että simpanssit ja orangit pystyvät ymmärtämään ja jopa muodostamaan puhetta, kunhan kuuntelevat sitä riittävästi.
- Aiemmin sitä pidettiin täysin mahdottomana.
Valste täräyttää simpanssin lisäksi korkeita dna-prosentteja muidenkin eläimien ja ihmisen välillä: kissa 90, lehmä 80, hiiri 75 ja banaanikärpänen 60 prosenttia.
- On kuitenkin muistettava, että ihmisen toiminnat ovat täysin irrallaan dna:sta, hän huomauttaa.
Ihmisen ja apinan yhtäläisyyksistä enemmän maanantaina Etelä-Suomen Sanomien tiedesivulla.

***

Sepitetty  "HUMPANSSI-projekti"...
http://drvitelli.typepad.com/providentia/2017/11/the-humanzee-project.html
A biased look at psychology in the world
November 24, 2017
The Humanzee Project
It is still one of the most bizarre scientific experiments in history.  
While crossbreeding between species has been occurring for thousands of years, gene-tic dissimilarities between most animal species make successful crossbreeding ex-tremely rare.In the case of horse-donkey crossbreeds,for instance,mules (the offspring of male horses and female donkeys) and hinnies (the rarer offspring of male donkeys and female horses) combine the best elements of both parent species due to hybrid vigour. Unfortunately,mules and hinnies are almost always sterile given the different number of chromosomes in the two parent species. While lion-tiger crossbreeds also exist, they invariably depend on human intervention to bring them into being and the same sterility issues usually apply.  For that matter, climate change has led to a significant rise in coy-wolves (coyote/wolf hybrids) and "grolar bears" (polar bear/grizzly hybrids) in recent years.  
But what about other highly similar species such as humans and chimpanzees / bono-bos?   Despite the strong genetic similarities between homo sapiens sapiens and pan troglodytes/pan paniscus,the genetic differences between the species appears too great to allow any kind of viable intermating. With the human genome containing 46 chromo-sones versus 48 for the chimpanzee/bonobo, the gap seems no greater than the genetic difference between horses and donkeys. As a result, the concept of deliberately creating a humanzee or a chiman has attracted a certain morbid interest despite the vast legal and ethic issues involved.Genetic evidence has even suggested that interspecies se-xual activity occurred long after the human and chimpanzee lineages diverged allowing chimpanzee genes to enter the gene pool of early humans.   While there have been rumours of humanzees, "missing links", and other human-animal crossbreeds occurring, no real evidence that humans and other species of primates could  be capable of producing viable offspring has ever surfaced. 
Still, by the turn of the 20th century, the distinction between humans and chimpanzees seemed far less rigid than it does now. Along with Charles Darwin's revolutionary contri-butions to biology, advances in genetics and comparative anatomy demonstrated that chimpanzees were far more similar to humans than anyone realized. The primate re-search pioneered by Alexander and Nadiya Ladygina-Kohts at Moscow's Darwin Insti-tute showed that chimpanzees were capable of the same sort of cognitive development previously seen only in human beings.   Such research, along with the radical discove-ries of Ivan Pavlov,  suggested that even the most unlikely projects into human and chimpanzee intelligence might be attainable.
Which brings us to Ilya Ivanovitch Ivanov...
Born in 1870 in Russia's Kursk region, Ivanov went on to become one of Tsarist Rus-sia's most prominent authorities in veterinary medicine and a pioneer in the use of artifi-cial insemination in horse breeding. Already a full professor at Kharkov University, Iva-nov founded Russia's first institute for artificial insemination in 1901.   He also became well-known (or notorious in some circles) for his radical ideas on interspecies hybridi-zation. Using artificial techniques, Ivanov successfully created zebra-donkey and Euro- pean bison-cow hybrids and demonstrated similar pairings with rodents. But Ivanov had more ambitious plans in mind.   As early as 1910, he presented a paper at the World Congress of Zoologists raising the possibility of human-ape hybrids. Though the Tsarist government had no interest in such a project, the Russian Revolution of 1917 would bring new opportunities.
It was during his time at the Pasteur Institute in Paris that Ivanov began planning the ape-human hybrid project that would make him notorious.   The Pasteur Institute had an experimental primate research station in French Guinea which Ivanov decided would be a perfect setting for his experiments.   All that remained was to seek funding from the Soviet government.    According to a 2005 news story describing Ivanov's project,  it was Joseph Stalin who had personally authorized the project stating that,"I want a new invin- cible human being, insensitive to pain, resistant and indifferent about the quality of food they eat."    Since the Red Army had been left dangerously depleted following the Rus-sian revolution and the infighting that  followed, replacing them with human-ape hybrids seemed to make sense.   Creating strong, servile workers who did what they were told without complaining appeared to be the perfect way to complete Stalin's new Five-Year-Plan. 
Given that the Soviet Union was already carrying out massive social engineering pro-jects including farm collectivization, egalitarianism,and industrialization,Ivanov's project  seemed plausible enough to attraact funding.   According to Cambridge professor Ale-xander Etkind, another explanation for Ivanov's success in obtaining funding rested in the political value of demonstrating the link between humans and animals.   As Etkind pointed out in a 2008 paper:
If he crossed an ape and a human and produced viable offspring then that would mean Darwin was right about how closely related we are.   Ivanov's approach to the government stressed how proving Darwin right would strike a blow against religion— Ivanov of course knowing that religion was something the authorities 'were struggling to stamp out" which made his proposal all the more attractive.
Whatever the motivation, Ivanov received the equivalent of $1,000 to put his plan into action.   Using the Pasteur Institute's research station in Africa, the plan involved artifi-cially inseminating female chimpanzees with human sperm.  The identity of the sperm donor is still unknown though Ivanov reportedly used the sperm of local men based on racial theories arguing that Africans were more closely related to apes than people of European stock. Since there were no sexually mature chimpanzees already at the station, Ivanov was obliged to do his experiment with three female chimpanzees at the zoo in French Guinea's capital.    Not surprisingly, none of the chimpanzees became pregnant and Ivanov returned to the Soviet Union to continue his work there.
By this time, the Soviet government had built the Sukhumi Primate Centre near Stalin's birthplace in Georgia. Intended to become a world leader in primate research, the Soviet government decided to use the centre to raise Ivanov's hybrids.  Still, his failure in Africa meant that Ivanov needed to move on with the next stage of his project:   artificially inse-minating human females with chimpanzee sperm. That failed as well when the last post-pubescent male chimpanzee available to him in Sukhumi died.To keep his project alive, Ilya Ivanov decided on a new, and more desperate, gamble.   He wrote a Cuban heiress named Rosalie Abreu requesting her help with his breeding experiments.   Abreu had a large ape colony outside Havana and was well-known for her success in breeding chimpanzees in captivity. 
In his letter, Ivanov requested a male chimpanzee for use in impregnating a female sub-ject known to history only as "G". Though  Abreu was initially agreeable to the proposal, she quickly changed her mind after approaching Charles Smith of the American Associ-ation for the Advancement of Atheism for funding.   It was Smith who leaked the story to the press with explosive results. The New York Times reported the story under the head- line, "Soviet Backs Plan To Test Evolution" and the Ku Klux Klan began crusading against the entire project.  They even went so far as to threaten Abreu since the entire project was "abominable to the Creator."    She quickly withdrew her support.
While he was still trying to find another chimpanzee breeder, Ivanov found the political climate in the Soviet Union changing rapidly.   Presumably Stalin was no longer so en-thusiastic about human-ape hybrids and the tide turned against Ivanov and his experi-ments. By 1930, Ivanov and many of his fellow scientists at Sukhumi lost their positions and he came under political attack.  Whether he was deemed to be an embarassment to Stalin or simply due to bad luck, Ilya Ivanov was arrested and sentenced to five years in exile in Kazakhstan.   His sentence put him to work at the Kazakh Veterinary Zoologist Institute though his science career was effectively over.  He died of a stroke on March 20, 1932 as he was waiting for a train to Moscow. 
Despite an obituary written by Ivan Pavlov,Ilya Ivanov's place in the history of science is hard to determine.    His achievements with animal breeding and artificial insemination are still noteworthy but  it his "humanzee" project for which he is best remembered. The Sukhumi Primate Centre remains active though the stigma of Ivanov's long-ago experi-ments continue to linger. Along with media accusations that the Centre was founded by Stalin for the purpose of raising human-ape hybrids, the breakup of the Soviet Union also brought accusations of other bizarre experiments conducted there. During the 1990s, after Russian science fiction writer, E. Parnov, managed to gain access to many documents about the Centre's founding, he published his findings with various specu-lations about the type of research that researchers carried out with Stalin's full approval.  While there is no evidence that any human-ape hybrid experiments had actually been conducted there (largely because Ivanov could not find a sexually mature ape), the centre seemed to have no shortage of human volunteers.   According to some sources, they were beseiged with letters from willing subjects but no actual experiments took place prior to Ivanov's arrest.
Though most of these media stories were largely exaggerated, they also called attention to the legitimate primate research at Sukhumi that Western researchers would not see until decades later. The centre was also the hub of some of the Soviet Union's most am-bitious biomedical research including tests of the Sabin polio vaccine and treatment of radiation poisoning.   It also became the model on which the U.S. National Primate Re-search Centers were based (and similar centres around the world).    Since the end of the Soviet Union, the centre continues to do research though economic hardship has meant a large reduction in staff and resources.
Still,that the centre exists at all can be viewed as a testament to the cutting-edge primate research done there.   Though the lingering stigma of Ilya Ivanov continues to give the centre an undeserved media notoriety, the researchers there can claim enough legitimate achievements to earn respect from primatologists around the world.  
Ivanov and Stalin never got their ape-men but  the legacy that the centre leaves behind is likely far more important. "