http://aamulehdenblogit.ning.com/profiles/blogs/jenkit-ja-nato-ja-ukrainan-n-l-nh-t
Jenkit ja NATO ja "Ukrainan järjestetty nälänhätä"...
Muka "Ukrainan (järjestetystä) nälänhädästä", jota Putkinenkin taas tuolla "Soviet Story" -kaakatuksessaan lallaa, eikä päästä ketään sellaista keskustelemaan, joka asiasta mitään tietää, esiintyy ainakin neljä (4) erilaista versiota eri ajoilta, jotka poikkeavat toisistaan usein poissulkevalla tavalla mm. "tapahtuma"vuoden (1931, 1932, 1933 -), "tappamisen" "tapahtuma"paikan (Ukraina, Venäjä), tapahtuman luonteen (taitamattomuus/kommunismin kehnous,joukkomurha, kansanmurha), uh-rien määrän (1-14 mlj.) ja luonteen (karkotettuja, tapettuja, muuten kuolleita), oletet-tujen "välittömien syiden" (kulakkien, ukr.kurkuli,"fyysinen hävittäminen", "natsistinen / hirohitoistinen rotuvaino", oletettu itsenäissyyssalaliitto), "todisteiden" (havainnot / kokemukset, oikeiden väestötietojen 1927 ja 1939 väärinluku, väärennetty / väärin "tulkittu" v. 1937 väestölaskentadata, puolueen todellisten päätösten väärinluku, väärennetyt puoluepäätökset) luonteen jne. suhteen.
Nämä versiot EIVÄT muodosta etenevän tiedon sarjaa, edellinen ei sisälly seuraa- vaan (parempaan!) "kumoutuneessa muodossa", kuten dialektikko edellyttäisi tie-teeltä, vaan nämä eri "teoriat" kumoavat toisensa muodollisloogisesti.Viimeisin on tieteelliseltä kannalta tyhmin. Venäläiset ovat kumma kyllä salailleet aina näihin päi-viin asti nimenomaan tietoja,jotka osoittavat "kansanmurhateoriat" varmasti vääriksi! Olen jättänyt pois teoriat,joissa jonkun joukkotuhon kohteina olisivat olleet Ukrainas-sa erityisesti MUUT kuin ukrainalaiset (niillä mm.ei ole tekemistä USA:n eikä NATOn kanssa).

Uskokaa tai älkää, mutta "paljastukset ukrainan järjetetystä nälänhädästä" lähtivät alun perin liikkeelle belgialaisen sarjakuvapiirtäjä Hergén "lastensarjakuvakirjasta" vuodelta 1930!!!


0) Idea, nollaversio: sarjakuvapiirtäjä Hergé, Belgia:

[0) Zero version: Tintin in the Soviets´ land, Belgium, Kongo-Genocide-Leopold´s land 1929, "for children"...]
 
Tintti Neuvostojen maassa, 1929 - 30:
Tintti Neuvostojen maassa (ransk.Tintin au pays des Soviets) on belgialaisen Hergén luoma Tintti-sarjakuvasarjan ensimmäinen albumi. Ensi kerran se nähtiin Le Vingtième Siècle-lehden nuorten liitteessä jatkokertomuksena, jonka ilmestyminen alkoi 10. tammikuuta 1929 [1].Se julkaistiin vuonna 1930 Belgiassa albumina.
Albumi on poliittinen satiiri Neuvostoliiton oloista, bolševismista ja neuvostopropa-gandan väittämästä tehokkaasta maatalous- ja teollisuustuotannosta. Toisin kuin muita Tintti-albumeita, Hergé ei painattanut sarjakuvaa 1930-luvun jälkeen pitkään aikaan, ja siitä ei tehty väritettyjä ja uudelleenpiirrettyjä laitoksia (toisin kuin kolonia-listiseksi väitetystä albumista Tintti Afrikassa, jonka ylilyöntejä pehmennettiin uudis-versioissa). Se julkaistiin uudelleen vasta 1973 alkuperäisen version näköispainok-sena - musta-valkoisena ja yli 120 sivua pitkänä. Suomeksi uudispainos julkaistiin vasta vuonna 1986.
Lähteet
1) Ensimmäinen, alkuperäinen versio


[1) "Original version" from1930´s Western media, often in form of hunt against NYT redactor Walter Duranty: year 1931,  lace Ukraine, reason: "collecivization of kukak economy", deths: "millions"]


Ukrainan nälänhädästä pahana kuivuusvuotena 1931,jossa ei ollut olennaista,"jär- jestetty" vaiko esimerkiksi tunaroitu, oli se, jota mm. New York Times ja Goebbels eivät uskoneet ja kielsivät levittämästä, ja josta NYT:n reportteri  Walter Durantya vaadittiin munistaan hirteen muka kansanmurhan pimittämisestä hänen Ukrainasta tuona vuonna tekemänsä Pulitzer-palkitun reportaasisarjan takia, jossa hän ei havainnut nälänhätää.





Walter Duranty, tämän infostajakson kuuluisin toimija oli The New York Timesin Pulitzer-palkittu tähti-reportteri, joka ei kuitenkaan sepitellyt mitään "kansamurhaa" vaan päin vastoin...
Goebbels epäili, että KGB on sepittänyt jutun tarkoituksella ohjata Saksan tai Puolan armeijaa hyökkäämään vääriin paikkoihin, mahdollisesti johonkin ansaan. Tuo oli sikäli väärä tulkinta, että NL ei missään tapauksessa "halunnut" Saksan hyökkäävän Ukrainaan, joka oli ehdottomasti vaarallisimpia ja Saksan armeijalle helpoimpia hyökkäyssuuntia. Saksan todellinen ja myös propagandakuva Puna-armeijasta, se "hyvinsyötetty murhan- ja saaliinhimoinen mongoliraakalaisarmeija, joka valmistau-tuu hyökkämään pistämään muut sileäksi", oli peilikuva Saksan omasta armeijasta.
NL ei kuitenkaan halunnut Saksan (ja Puolan) vetävän Ukrainan asioiden kuten so-tahevosten määrän radikaalin pienenemisen ja väestön muuttamisen takia liian yksi-ty- iskohtaisia johtopäätöksiä Puna-armeijan ja NL:n sotateollisuuden kehityksestä. Muuten sai vetää mitä tahansa johtopäätöksiä: ehdoton pääasia oli,että ne olisivat vääriä. Jos Saksa hyökkäisi, hyökätköön tietyille soille, jonne se sitten Smolenskissa loppukesästä 1941 pysäytettiinkin, ja josta se asemasotaan ryhtymisen sijasta kouk-kasi Ukrainaan. Ja sitten hyökätköön vaikka pohjoiseen, varsinkin talvella, tunturi-haukan persiiseen...

Sellainen, mitä Ukrainassa todellisuudessa tapahtui, oli, että ratsuväkiarmeijan kym-menet miljoonat sotahevoset joutuivat soppapataan, sillä NL vaihtoi tosissaan tuol-loin ratsuväen panssarivoimiin ja rakuunat autoilla liikkuvaan jalkaväkeen. Ja väkeä muutti miljoonittain Volgalle ja Uralille nouseviin uusiin moderneihin teollisuuslaitok-siin. Tämän se onnistui saksalaisilta ja puolalaisilta salaamaan.

Sen sijaan amerikkalaisilta tämä ei ollut missään vaiheessa mikään salaisuus lainkaan: Venäläiset tekivät maailman uudenaikaisimpia panssareitaan amerikka-laisten piirustuksilla ja lisensseillä, lisenssinvalvonnan alaisina! He tekivät muutakin pitkälle menevää molemminpuolisesti mitä hyödyllisintä teknologista yhteistyötä Ak-selivaltojen vehkeisiin nähden ylivoimaisten panssari- ja lentoaseiden rakentamisek-si, jossa yhteydessä he "takoivat" II maailmansodan jälkeen napit vastakkain maailmaa hallinneet sotakoneet.

http://hameemmias.vuodatus.net/lue/2016/07/talvisodan-vaihtoehdot

"Suur-Puolan suunnaton sotilasmahti kaatui erittäin nololla tavalla ennen,kuin oli eh- tinyt syntyäkään,kun puolalaiset Sikorskyt ja muut eivät pystyneetkään valmistamaan heille Ukrainan olosuhteita silmällä pitäen suunniteltua Christie-, venäläisittäin BT-, keskiraskasta ns.nopeaa panssarivaunua, maailman ehdotonta ykköstä tuolloin lajis- saan, ja panssarinsuunnittelija Christien toimistoakin uhkasi konkurssi, kunnes NL:n ulkomaankauppaministerin ja sotatalouspäällikön Anastas Mikojanin ja amerikkalai-sen suurkauppiaan Armand Hammerin (1898-1990) tiimi tarjosi Puolan tilalle varmaa maksajaa ja vakaata suurvalmistajaa (kyse oli lisenssistä) Neuvostoliittoa... Lisäksi Christie saattoi suunnitella edelleen mielin määrin USA:lle,Englannille, Ranskalle jne. (Puolasta, Saksasta ja Japanista en tiedä...). Kaikki NL:n kunnolliset panssarit mukaan lukien T-34 (paitsi raskaat Klim(Vorshilov)it) perustuivat sittemmin BT:n perusratkaisuille niin tornin, telapyörästön kuin jousituksenkin suhteen.

http://en.wikipedia.org/wiki/Christie_suspension

Edelleen tuo lamasta pelastanut unelma-asiakas toi tuotantoprosessiin mukaan mul-listavan parannuksen:akateemikko Eugen Oskarovitsh Patonin kehittämän sähköhit-sauksen, joka tapahtui aluksi veden alla. Päällystetyn hitsauspuikon käsihitsaukseen kehittivät vähän myöhemmin ruotsalaiset. "
USA:n armeijan puolelta hommaa johti Ranskassa I maailmansodan aikana panssa- riaseeseen perehtynyt kenraali George Patton, joka on myöhemmin osoittautunut myös sotahistorian globaaliksi kusetusmestariksi, jonka First US Army Groupin (FUSAG) "päähyökkäystä" saksalaiset odottivat Calais´n alueella Kanaalin kapeim- malla kohdalla hienoimpine rakettiaseineenkin kauhusta kankeina vielä kuukausi Normandian "harhautuksen" alettukin... Ja Stalininkin tiedetään kuunnelleen radiolii-kennettä ja kiroilleen,että "Mitä w...ttua siellä kuppaillaan,ollaanko tosissaan liikkeel-lä ollenkaan!" häneen verrattuna jopa Napoleonin kusettaja ja pysäyttäjä Venäjällä,- marsalkka Pedre Bagration oli korkeinta kansallista sarjaa tuossa suhteessa...(Patton myös kusaisi Rein-jokeen keskellä uomaa tuon arvonsa merkiksi, kun häntä työnnettiin joen yli Bailey-sotilassillalla, joka muuten sekin on neuvostoyhteistyön tuote: maailman ensimmäisen teräsristikkosillan suunnitteli Oskar Eugenin isä Paton Kiovaan 1800- luvulla.)

On mahdollista, että New York Timesin ylin johto ja tähtireportteri Walter Duranty oli vihitty tähän salaisuuteen ja Duranty teki sitä mitä sekä USAn että NL:n johto sanoi-vat. Joidenkin lähteiden mukaan hän olisi "salaisesti" valehdellut englantilaisille, että "väki on vähentynyt Volgalla", vaikka hän jos kuka tiesi se satavarmasti, että siellä se nimenomaan on lisääntynyt ja kokoontunut ja uusia teollisuusmiljoonakaupunkeja on polkaistu arosta.

TÄSTÄ "Ukrainan nälänhädästä" ja sen todellisesta luonteesta, on se sitten mi-kä hyvänsä,USA on prikulleen selvillä,ja noin ollen se on selvillä noista kaikista lopuistakin "varianteista"! USAn YLIOPISTOILLE disinformaatiovirkamiehet EIVÄT OLE sitä luonnetta kertoneet.Ne eivät ole USAssa valtion elimiä eivätkä virkavastuullisia,eikä valtio ole (ainakaan omasta mielestään!) vastuussa niistä! Virkavastuullisia ovat Liittovaltion tutkimuslaitokset,kuten National In-stitute of Health (NIH), NASA,FEMA jne.Tiedeakatemiaa USAssa ei ole. Sen nimiset järjestöt, joista yksi on Abraham Lincolnin perustama, ovat "tiede"-hörhölöitä.

Tästä voidaan sanoa yhteenvetona: tapahtumavuosi: 1931,tapahtumapaikka: Ukrai-nan neuvostotasavalta,tapahtuman luonne: ihmisten ja eläinten hallitsematon joukkokuolema ja pako muualle, kuolleita: 1 - 3 mlj. (ei tarkkaa), sanoma: kommu-nistihallinnon kykenemättömyys kriisinhallintaan (jossa siltä nimenomaan odo-tettiin suurta edistystä ja yksityisen edun edistyksellistä väistämistä yleisen, kaikkien edun tieltä).
Tällaisten kriisien hallinta oli ollut tsaarinvallan keskeistä ydinosaamista siviilipuolella, jota tarjottiin Suomellekin nälänhädän aikana, ja ällistys oli suunnaton, kun sellainen ei Suomelle (Snellmannille) kelvannut...


2. James E. Macen ja muiden Harvajärkiopiston poikien "erityinen kansanmurhateoria",
[2) Harvard´s Jame E.Mace´s "special genocide theory of ethnic Ukrainians", year: 1932-33, place Ukraine, reason: ethnic genocide by starvation, deaths: 4.5 - 7.5 mln, method: wrong reding of 1939 census]
joka perustui Sovjetskaja entsiklopedijan vuoden 1939 väestönlaskennan tulos-ten väärinlukemiselle ja muille etnisen sotapropagandan lähteille (Robert Conquest ym.) oli seuraava tästä suuresti poikkeava versio.




Erityinen "järjestetty kansanmurhanälänhätä" on siirretty seuraavalle vuodelle 1932/33.

" http://ukraine33.free.fr/web/article.php3?id_article=149
"Harvajärkiopisto":
"HOLODOMOR : STALINE IMPOSE LA SOLUTION FINALE
par Dr J.E.MACE
Sunday 10 June 2007.
In the same section
The famine: Stalin imposes a "final solution"
by Dr. James E. MACE,
Harvard Ukrainian Research Institute and an expert on the Great Famine.
PART I
After the harvest of 1932 millions of Ukrainians starved to death in one of the world's most fertile regions. The local population had produced enough food to feed itself, but the state had seized it, thereby creating a famine by an act of policy.
... "

Aivan erityisessä avainasemassa on tämä kohta:

"A more accurate estimate of Ukrainian population loss can be derived by examining the 1926 and 1939 censuses on the basis of nationality, since the new settlers were not ethic Ukrainians. In the 1926 census,the USSR contained 31.2 million Ukrainians while the 1939 census lists only 28.1 million, an absolute decline of 9.9 percent or 3.1 million individuals. "
Tämä on itse asiassa totta vuosien 1927 ja 1939 "kiinnijuoksumenetelmällä" suoritet- tujen haastattelujen osalta. MUTTA: KAIKKI ETNISEKSI UKRAINALAISEKSI TUN-NUSTAUTUMISEN VÄHENEMINEN ON TAPAHTUNUT VENÄJÄN PUOLELLA, erityisesti VENÄJÄN KASAKKATAUSTAISEN VÄESTÖN keskuudessa Keski-Ve-näjän Mustanmullan alueella,3.1 mlj ukrainalaista 1927,Pohois-Kaukaasian Kubanil- la,1.6 mlj ukrainalaista 1927, jne. Kaikkiaan Venäjän puolella oli 1927  7.8 miljoonaa etniseksi ukrainalaiseksi tunnustatuvaa (jotka pääasiassa puhuivat venäjän kielen Ukrainan murretta, kuten Ukrainan itsensäkin kasakat useimmiten, sillä venäjä oli ar-meijan kieli. Ukrainan etnisesti ukrainalainen väestö kasvoi 400000:lla, joka pieni määrä johtuu siitä, että sitä muutti noille uusille alueille Venäjän puolelle! Kaikki "Ukrainan rajojen sulkeminen" ja muu sellainen on siis puutaheinää. Kokonaiväestö kasvoi aivan normaaliin korkeaan tapaan,tasaisesti 2 miljoonaa vuodessa NL:ssa:4 miljoonaa syntyi ja kaksi miljoonaa kuoli per vuosi.

Перепись_населения_СССР_(1926)
 
     СССР     
     РСФСР     
Украинская ССР
Белорусская ССР
     ЗСФСР     
Узбекская ССР
Туркменская ССР

Всего

147027915

100623000

29018187

4983240

5861529

5272801

1000914

Русские

77791124

74072000

2677166

383806

336178

246521

75357

Украинцы

31194976

7873000

23218860

34681

35423

25804

6877

Белорусы

4738923

638000

75842

4017031

3767

3515

864

Грузины

1821184

21000

1265

52

1797960

697

258

Армяне

1567568

195000

10631

99

1332593

14976

13859

Тюрки

1706605

28000

56

0

1652768

21565

4229

Узбеки

3904622

325000

23

0

72

3475340

104971

Туркмены

763940

18000

21

1

102

25954

719792

Казахи

3968289

3852000

98

18

61

106980

9471

Киргизы

762736

672000

36

1

10

90743

0

Татары

2916536

2846734

22281

3777

10574

28401

4769

Чуваши

1117419

1114813

905

739

92

315

555

Башкиры

713693

712000

114

8

14

765

426

Якуты

240709

240687

14

1

0

3

4

Каракалпаки

146317

118217

0

0

0

26563

1537

Таджики

978680

10385

0

0

1

967728

566

Осетины

272272

157000

184

18

114450

234

38

Талыши

77323

0

0

0

77323

0

0

Таты

28705

223

35

0

28443

0

4

Курды

69184

14701

1

0

52173

1

2308

Мордва

1340415

1334700

1171

1051

1238

1805

491

Марийцы

428192

428000

122

18

14

19

18

Карелы

248120

248030

60

19

7

1

3

Удмурты

514187

514000

91

45

6

19

8

Коми

226383

226300

42

21

18

5

5

Пермяки

149488

149400

36

3

1

0

0

Буряты

237501

237000

3

1

2

0

1

Калмыки

132114

131757

92

1

8

18

2

Немцы

1238549

806301

393924

7075

25327

4646

1276

Евреи

2599973

566917

1574391

407059

31175

19611

1820

Поляки

782334

197827

476435

97498

6324

3411

839

Греки

213765

50649

104666

55

57935

347

113

Вайнахи

392600

390000

51

7

84

5

2

Молдаване

278903

20525

257794

63

316

173

24

Болгары

111296

18644

92078

22

203

321

28

Латыши

151410

126277

9131

14061

951

737

232

Литовцы

41463

26856

6795

6853

572

311

65

Абхазы

56957

98

8

0

56851

0
Ukrainalaisia Venäjän eri alueilla 1927.
РСФСР
Распределение и структура населения РСФСР по крупнейшим регионам республики в 1926 году:
On edelleen huomattava,että noissa ovat kyseessä Venäjän federaation KANSALAISET etniset ukraina- laiset, eivät kaikki siellä asuvat sellaiset! Kansalaisuuttaan EIVÄT muuttaessaan vaihda esimerkiksi opiskelijat, sotilaat, merimiehet, vangit, karkotetut eivätkä ilman vanhempiaan muuttaneet alaikäiset (< 15 v.).
Vuoden 1938(/39) taas täältä:

http://demoscope.ru/weekly/ssp/sng_nac_39.php?reg=1
CCCP = NL
 
Национальность

Численность

 всего

170557093

 русские

99591520

 украинцы

28111007

jne.
Ukraina:
 
| | |
| --- | --- |
| Национальность | Численность |
|  всего | 30946218 |
|  русские | 4175299 |
|  украинцы | 23667509 |


Jne.

Venäjällä oli vuonna 1927 7.8 miljoonaa tunnustukseltaan etnistä ukrainalaista! Vuo-teen 1939 heistä noin puolet, ilmeisestikin mm. uusi polvi,oli vaihtanut tunnustustaan venäläiseksi,tai viranomaiset olivat vaihtaneet sen,jos he esimerkiksi eivät osanneet eivätkä harrastaneet ukrainan kieltä. Ukrainalaisten ja ukrainankielisten määrä oli lä-hellä toisiaan, vaikka ukrainakielisissä oli muitakin kansallisuuksia kuten juutalaisia ja mustalaisia.
Kuolleet Harvajärkiopiston mukaan:

"We may then project back from the 1939 figure to ask how many Ukrainians would have had to have been alive in 1934 to result in 28.1 million half a decade later.Since the natural rate of population growth was declining up to 1931 (when it reached a low point of 1.45 percent annually) and we lack similar statistics for the later 1930s, we have little choice but to project back from the natural rate of population growth obser-ved for Ukrainians in the Ukrainian SSR in 1958-59 (1.39 percent) which gives as a 1934 population estimate of 26,211,000.If we subtract our estimate of the post-famine population from the pre-famine population, the differences is 7.954,000, which can be taken as an estimate of the number of Ukrainians who died before their time. Again, this is a conservative estimate because it assumes that no one was born in the years 1932 or 1933. From this figure one must subtract victims of unnatural deaths not rela-ted to the famine.Some 200000 farms in the Ukrainian SSR were "dekulakized". Esti- mating five persons per family on average, this makes for a total of 1 million indivi-duals of whom perhaps 250000 were either executed or died in the harsh conditions of exile. Let us assume that another quarter of a million Ukrainians were executed or died in exile in 1936-39.
This still leaves almost 7.5 million Ukrainians who died in the famine. "

Tätä "teoriaa" käsiteltiin USA:n Kongressissakin,ikään kuin se olisi ollut jokin "maail- manhallitus tai -tuomioistuin", mutta kongressi ei tehnyt mitään päätöksiä eikä julis-tuksia. Kongressi saattoi hyvinkin huomata, että "tulokset" ovat perseestä eivätkä pitäneet yhtä vakoilu- ja muiden tietojen kanssa.

Tässä versiossa ei puhuta vuoden 1931 pölymysrkyistä ja niiden aiheuttamista ter-veysongelmista, vaan "ukrainalaisilta kulakeilta" muka "kerättiin ruoat pois, ja Ukrai-nan rajat suljettiin. Muka nimenomaan etniset ukrainalaiset "tapettiin kansanmurhassa" (kuin tutsit Ruandassa...).
Mace pääsi Harvardin yliopistoon ilman pääsykokeita intiaaniheimon kiintiöstä,johon kuului, kun kukaan muu ei ollut kiinnostunut. Hän kuului myös ukrainalaisperäiseen hörhöuskonlahkoon. Hän ei tehnyt eläissään mitään muuta työkseen kuin "tutki" uk-rainalaisten "sortoa NL:ssa" ja hänen elämisensä riippui sille osoitetusta rahoituk-sesta. Mace varsinaisesti esitti teorian ukrainalaisista "geneettisenä rotuna", joka muka oli tarkoitus tappaa viimeiseen henkeen ja painaa uhohduksiin... Absoluuttista puutaheinää ja pseudotiedettä.

Harvajärkiopisto on lähes kiitettävästi oikonut vanhoja aivopierujaan kuten vaikkapa Marc Hauserin tieteenväärennöksiä, mutta TÄTÄ SE EI OLE VIITSINYT EDES POISTAA NETISTÄ kun se ei sillä kuitenkaan minnekään katoa!
Yteenveto: tapahtuma-aika:1932 (-33),tapahtumapaikka:Ukraina (ja vain se),tapahtu- man luonne: "fasistinen etninen kansanmurha","todisteet":1939 väestönlaskenta, luettu ja käsitetty väärin,puolueen päätökset,samoin, "tapetut": "7.5 miljoonaa".

Yllättävää kyllä, tällä seuraavalla versiolla ei ole juuri mitään tekemistä kummankaan edellisen kanssa:
[3) "The Black Book on Communism", EU, EN: year: 1331 - , place: Russian federation(!), victims: 6 mln ethnic Ukrainias, reason: ethnic genocide on Ukrainians, transportaisons of "kulaks", method: rumors, falsification of teksts, for instance "eliminating on kulaksa as a class" as "killing them"! Refuted teksts of Mace et al. referred unclearly, falsified party decisions.]
KMK siirtää "Ukrainan järjestetyn nälänhädän" paitsi Macen tapaan toiselle (ja vielä seuraavallekin) vuodelle, myös pääasiassa toiseen paikkaan: Venäjälle. Näin tapahtuu kahdella tavalla:Mustis väittää ensinnäkin,että aluksi valittiin kulakeista, ku- lakkiperheistä "yhteiskunnanvastaiset",jotka karkotettiin vaikeisiin olosuhteisiin, jois-sa he eivät selviytyneet (ainakaan kulakkeina). Nämä katsotaan myös "tapetuiksi", koska he eivät (luonnollisestikaan) palanneet vanhoille asuinseuduilleen. Toinen ja tärkeämpi huomaamatta jäänyt Mustiksen "avaus" on, että "ukrainalaisten järjestetty nälänhätä" olisi tapahtunut myös VENÄJÄN etnistä ukrainalaista tunnustavan väestönosan joukossa, joita oli 7.8 miljoonaa! Tämä on paha väite, sillä tuon väes-tönosan keskuudessa ukrainalaiseksi tunnustatutuminen todella väheni useilla mil-joonilla vuodesta 1927 vuoteen 1939.Väite ukrainalaisten "kansanmurhasta" VENÄ-JÄLLÄ tuon väestön keskuudessa on kuitenkin perätön,sillä tämä väki koostui ennen kaikkea KASAKOISTA, josta sen jälkeen kun heille perustunut ratsuarmeija oli käytännössä lakkautettu (ilman että saksalaiset ja puolalaiset olisivat huomanneet mitään poikkeuksellista),muodostivat nyt pans-sariarmeijan perusjoukot.Heidät kyllä pidettiin ruoissa, vaikka koko maa olisi palanut!
Mustis kytkee "järjestettyyn kansanmurhaan" Ukrainassa 1933 riehuneen pilkku-kuumeen, vanhan rintamataudin, jonka leviäminen edellyttää, että tautia kantavat TÄIT leviävät nopeasti laajalla alueella, sillä tauti ei tartu ihmisestä ihmiseen eikä täistä täihin, vaan pelkästään ihmisestä täihin ja täistä ihmiseen. Saman täin on pistettävä kahta eri ihmistä, jotta tauti voisi tarttua sen kautta.
Tuntematon suomalainen ay-lakimies, ensimmäisen kauden rivikansanedustaja ja unohtumaan päin olleen kylmän sodan infosotajärjestön rivlivattuutettu, raivoisa "raiskaajamurhaajamiesteorian evoluutio-feministi" Tarja Halonen elvytti koomasta Euroopan Norsunraatoneuvoston EN:n, muka "94 miljoonaa tappanmalla tapettua kommunismin uhria"... Näiden sepittämisessä oli Suomen Pilastokeskuksella olennainen rooli.
"Musta kirja" "löytää" "6 miljoonaa (karkotusten ja) järjestetyn nälänhädän uhria", jotka tekevät 3/4 Kirjan kaikista erityisestä "Stalinin uhreista".

Mustis sepittääkin ennen kaikkea ja tyhjästä "Leninin uhreja" ("12.5 mlj.") ja "Maon uhreja" ("65 mlj."). Mustis kertoo kahdella Venäjän sisällis- ja interventiosodan (1918 - 1920) kaikki uhrit Neuvosto-Venäjän alueella,todellisuudessa 5 mlj., joista 2.5 mlj. bolshevikkeja, muka "10 miljoonaa",ja vähentää tästä nuo (Zhukovinkin kertomat) oi- keat 2.5 miljoonaa punaista, joista 2.2 milj oli Puna-armeijan taistelijoita, joista 1.2 mlj kuoli tauteihin: pilkkukuumeeseen, espanjantautiin,isorokkoon ja lentävään keuh- kotautiin ja 1.0 mlj. taisteluihin. Sitten se sepittää "vuosien 1920 - 22 Volgan järjeste-tyn nälänhädän", muka "5 miljoonaa Leninin uhria", alueella, jossa ei ollut koskaan ollut noin paljon asukkaita siihen mennessä, ja jossa oli käyty monet sisällissodan raskaimmat taistelut.
Mustiksen "perustelut" vaikuttavat hihasta ravistetuilta, mutta niillä on aivan tietty "lo-giikka": kirjan numeroiden vartaaminen NL:n väestökehitykseen osoittaa, että kirja on laadittu niin, että KAIKKI AIKUISET MIEHET OLISIVAT KUOLLEET VÄKIVALTAISESTI joko sotien tai "kommunismin" uhrina!

Mustis ei lainkaan "tunne" eikä mainitse suoraan James E. Macea, mutta tuntee hänet kyllä "lähteidensä" välityksellä.

(Vuoden 1937 epäonnistuneen väestönlaskennaan raakadataan viitataan välillisesti "lähteiden" kautta, mutta vähemmän suoraan. Harvardin "ammattimiehet" eivät ole voineet väittää sen olevan muuta kuin raaka dataa. Sen verran keskeinen tieteellinen menetelmä on kyseessä...)

http://hameemmias.vuodatus.net/lue/2016/07/helsingin-yliopisto-pois...
Syntyneiden ja kuolleiden määrä noudattaa seuraavaa kaavaa, jotta kaikki syntyneet ja vain he joskus myös kuolisivat:
Kuolleiden määrä: K = I x M / E - D/2
Syntyneiden määrä S = I x M / E + D/2, jossa
I on ajanjakso (intervalli), tässä 21 v. (1918 - 1939)
E = keskimääräinen elinikä (kuolinikä), tässä 45 v., koko aikana (oletus)
M = keskimääräinen väkiluku, usein (M1 + M2)/2, mutta voi vähän poiketakin, jossa
M1 = 136 mlj. = väkiluku ajanjakson alussa
M2 = 172 mlj. = väkiluku ajanjakson lopussa, ja
D = M2 – M1 = 36 milj. = ajanjakson väestönlisäys
(tod. 36 mlj., väestönkasvun täytyy olla syntyneiden ja kuolleiden ero)
Otetaan:
M = 150 mlj, sillä väkiluku pysyi ensin useita vuosia tuossa "140 mlj.:ssa" (136) ja pamahti sitten Stalinin kauden alkaessa 1923 NOUSUUN (eikä laskuun...)...
K = 21 x 150 / 45 - 18 = 70 - 18 = 52 mlj (kuollutta)
S = 21 x 150 / 45 + 18 = 70 + 18 = 88 mlj. (syntynyttä)
Puolet kuolleista oli naisia, joiden voi olettaa hyvin harvoja lukuun ottamatta kuolleen luonnollisesti (vaikka sitten linnassakin...).

Keskimääräinen elinikä eri vuosikymmenitä löytyy ainakin täältä:

https://dic.academic.ru/dic.nsf/bse/129063/%d0%a1%d0%a1%d0%a1%d0%a0
 
По сравнению с дореволюционным временем общая смертность снизилась в 3,3 раза, а детская в 10 раз. Снижение смертности наблюдается во всех возрастных группах.
Характерен рост средней продолжительности жизни населения:
32 года в 1896 —1897;
44 — в 1926 — 27;
47 — в 1938 — 39;
70 лет в 1971 — 72
(64 у мужчин и 74 — у женщин).
Uskomatonta, että 1900-luvun taitteessa keskimääräinen elinikä oli metsästäjä-keräilijä-tasoa 32 vuotta.
Se nousi siitä kyllä 10 vuodella jo vrmaan 1.maailmansotaan 1914 mennessä, koska Venäjä otti ensimmäisenä maailmassa käyttöön valtakunnallisen kulkutautientorjun-nan ja joitakin muitakin terveyspalveluja Sergei Botkinin johdolla. Väestö räjähti vuo-den 1898 128 miljoonasta vuoden 1917 172 miljoonaan ennen vallankumousta maa- ilmansodasta huolimatta. NL:n puolelle jäi n.130 miljoonaa,joka räjähti taas nousuun sisällissodan loputtua 1922, eli Stalinin kauden alkaessa.
Vuoden 1938 lopussa (v. 1939 väestönlalkennassa) alle 16-vuotiaan väestön osuus oli 37.7 % eli 65 miljoonaa 172 miljoonasta.
Табл

.

5

. —

Динамика

возрастной

структуры

населения

, %
----------------------------------------------------------------------------------------------
|
|
1939
|
1959
|
1970
|
|
--------------------------------
--------------------
--------------------
--------------------
|
        

|

 

До

 

15

 

лет

                 

|

 

37

,

7

            

|

 

30

,

4

           

|

 

30

,

9

           

|
|
--------------------------------
--------------------
--------------------
--------------------
|
        

|

 

16

—

59

 

лет

               

|

 

55

,

5

            

|

 

60

,

2

           

|

 

57

,

2

           

|
|
--------------------------------
--------------------
--------------------
--------------------
|
        

|

 

60

 

лет

 

и

 

старше

       

|

 

6

,

8

             

|

 

9

,

4

             

|

 

11

,
Koska tähän versioon on implisiittisesti sisäänkirjoitettu GULAGit, pistetään niiden asiakasmäärärät kuin vuoden 1. päivänä (ei "apuja"...):

http://stalinism.narod.ru/docs/repress/repress.htm
[Miksi muuten Ukrainassa ei ilmeisesti ollut GULAGeja? Saksalaiset miehittäjätkin ilmoittivat vain yhdestä - Katynista - ja siitäkin puolitoista vuotta sen jälkeen, kun se oli täytynyt löytää.Sen tarkoituksena oli saada Puolan äärioikeistolainen ja äärikatoli- nen vastarintaliike Suur-Puolan säilyttämiseen nojaava Armia Krajowa kääntymään
(vralisestikin...) Saksan puolelle...]

Yhteeveto:vuosi: 1932 -,poliittinen tapahtumapaikka pääasiassa Ukraina, mutta pää- asiallinen kuolinpaikka Venäjä,tapahtuman luonne:taitamattomuuden ja kansan-murhan yhdistelmä, todisteet: uusia "avauksia" juurikaan ei paitsi NL:n omien tutki-musten hyödyntäminen, joista ketyy kuitenkin vain n. miljoona kuollutta ja pari miljoonaa karkotettua. Muut "tutkimukset", mm. Solzhenitsyn, ei kuitenkaan Mace.


Seuraavakaan ei kauheasti "ole velkaa muille":
4. Kiovan "Kansanmurhamuseo", Englantilaisen Wikin "holodomor"

[4) Holodomor Museum of Kiev, Engish Wikipedia; place Ukraine republic, year: 1331 - ,reason:conscious genocide of ethnic Ukrainians (<ethnic rebellion etc.), victims: 2.3- mln,ethnic Ukrainians in Ukraine (museum in not very interested in other ethnicities or other Soviet rebublics), metod: mostly materials of the false statistical census in 1937, as it would have been a "usual" and real census, the main aim is a juridical "proof of genocide" (not firstly "number magics in body count")]
 

Tässä keskityn perustaja ja johtaja Stanislav Kulchytskyn sanomaan, tässä on van-hentunut Museon julkaisu, johtajan englanninkieliset Wiki-sivut on poistettu. Samoin käy luultavasti tämän "ilosanoman" muutenkin.Viimeisin tilanne näkyy jälkimmäisellä sivulla. Kulchytsky on ollut "numeromagiassa" "kansamurhateoreetikkojen" "maltillisimmasta" päästä: "2.3 miljoonaa" (10 vuotta sitten 3.5 mln).


Stanislav Kulchytsky, Kiovan "Kansamurhamuseon perustaja ja johtaja

"Kansamurhamuseon" korkein täyttymys on osoittaa se "kansanmurha". Se "tutkii" Ukrainaa ja ja siellä etnisten ukrainalaisten määrää ja talvea 1932-33. (Jos muina aikoina ja muualla on myös tapettu, se on sitten ekstraa.) "Kansamurhan syyksi" se edelleen arvelee salaista itsenäisyysliikettä. Tähän sitten yhteydet Maceen loppuvatkin: hänen "tilastonsa" ja "laskunsa" eivät kelpaa.

Museo nojaa ainoana käsitellyistä "tutkimustahoista" vuoden 1937 epäonnistu-neen väestönlaskennan raakadataan,jota se väittääkin "paikkansapitäväksi" (vaik- ka se on ehdottoman mahdotonta TULOSTEN OMINAISUUDESSA yhden päivän laskennassa). Raakadata on n. 5%, mahdollisesti enemmänkin, alakanttiin. Tämän tietävät kaikki tilastotieteestä jotakin ymmärtävät tahot. Museo väittää kuitenkin, että vuoden 1939 väestönlaskentatulokset olisivat "TAHALLAAN VÄÄRENNETTYJÄ" propagandasyistä, eikä parempia kuin heidän datansa olisi. Museolla on käytettävissään paremmat v. 1939 tulokset kuin Macella...

(Ukrainian) Kulchytsky, Stanislav; Yefimenko, Hennadiy (2003). Демографічні наслідки голодомору 1933 р. в Україні. Всесоюзний перепис 1937 р. в Україні: документи та матеріали [Demographic consequences of the 1933 Holodomor in Ukraine. The all-Union census of 1937 in Ukraine: Documents and Materials]. Kiev: Institute of History. ISBN 966-02-3014-1.
"Kansanmurhamuseo" on ainoa, joka on tässä yhteydessä esittänyt "kuolintilastoja". Ne EIVÄT ole kuitenkaan sellaisia "oikeita kuolintilastoja" kuolinsyineen kuin esimerkiksi Suomen hautauskirjat,kun oli yksi hautaaja: Evankelisluterilainen kirkko. Tuollaiset kuolintilastot pidemmältä aikaa ovat harvinaisuus. Neuvostoliitossakaan ilmeisesti ei ollut sellaisia, vaan sellaiset tiedot pitää raapia kokoon muista lähteistä.

Museon "kuolintilastotkin" on laskettu takaperin vuoden 1937 "väestönlaskentatuloksista":

https://ejournals.library.ualberta.ca/index.php/csp/article/viewFil...

Tämä on sitä samaa horotusta,nyt kanadalaisille:v.1937 raakadataa "väestötietoina", muuttoliikkeen kiistämistä, kuten täällä myönnetäänkin, VAIKKA VÄESTÖÄ NIMEN- OMAAN SIIRRETTIIN teollisuuden mukana ja muutenkin Volgalle ja Uralille hyvää vauhtia. Yllätys on, kuinka AIKAISIN sitä jo lähti ja kuinka paljon. Mutta meno jatkui.

" Problems remained with the estimation of net migration, which can lead to over- or underestimation of excess deaths.For example, Maksudov (1989) calculated 600000 net migrants for the 1927–38 period; in subsequent studies his estimates varied between 200,000 and − 807,000 for the 1927–36 period (Maksudov 1992, 2010).

Kulchytskyi and Iefimenko (2003) estimated − 1.3 million net migrants for the 1927 – 38 period, while Vallin et al. (2002) calculated − 930,000 for the same period. Sepa-rate estimates of lost births ranged from 1.1 to 1.3 million (Rudnytskyi 1990; Kulchyt- skyi and Maksudov 1991; Vallin et al. 2002). With the progressive availability of more detailed data, it became possible to use the population reconstruction method for es-timating yearly direct losses by age and sex, and indirect losses by sex (Andreev et al.1990 and 1998 for the Soviet Union and Russia;Vallin et al.2002 for Ukraine). "

Andrejevin jutut mm.ovat täyttä puutaheinää.(Andrejev on ilmeisesti käyttänyt sairaa- loiden synnytysosastojen asiakastietoja "syntyvyystilastoina",jolloin abortitkin on las-kettu "syntyneiksi" (ja "tapetuiksi, mikä uskonlahkolle tietysti sopii...) ja näin saanut joka vuodelle jopa 2 mlj "ylimääräistä syntynyttä", ja myös kuollutta, kun he eivät näy väestötilastoisa, eli siis "2 miljoonaa vauvakuollutta kommunismin uhria", jolloin saa-daan sitten hirmuisia "kuolleiden määriä";tämä ei ole tapahtunut Kansanmurhamuse- ossa vaan muualla.) Andrejev on myös vastaavilla metkuilla "uudelleenarvoinut" NL:n väestömenetykset II maailmansodaasa "26 miljoonaksi", 6 miljoonaa todellista suuremmiksi, tietysti Harvajärkiopiton "tutkimuksessa", jota maailman sotahistorialli-set valitettavasti tavallisesti kättävät.

Kulchytsky tunnustaa myös 1.3 miljoonan etnisen ukrainalaisen muuttaneen pois Uktainasta vuosien 1927 ja 1937 vläillä (ja 1937 - 1939 lisää).

Kulchytsky myös kertoo, että Ukrainan ukrainalaisilla oli "syntyvyysvaje" NL:n keski-määräiseen verrattuna: keskimääräisen syntyvyyden mukaan heitä olisi pitänyt syn-tyä 600000 vuodessa, mutta syntyikin vain 500000, josta 100000/v.:sta kertyi 1 miljoona "syntymättä jäänyttä kommunismin uhria" 10 vuodessa!

Table 2. Adjustments to the 1926 and 1937 Censuses of Ukraine.

Official civilian Redistribution of Adjustment for Total adjusted Per cent total  Per cent    Per cent
population       armed forces       undercount1      population     adjustment  armed forces adjustment
(1) + (2) + (3)      [(4) − (1)]/(1)               (2)/(4)          (5) − (6)
1  ...........................2 .........................3 ..........................4 ..................5.....................6 ..............7
1926 Census
Total 28,923,900 ... 121,200 .... 242,800 .... 29,288,000 ...1.3 ... 0.4 ... 0.8
Urban 5,262,900 ... 22,100 .... 33,600 ... .......5,318,600 .... 1.1 ... 0.4 ... 0.6
Rural 23,661,100 .... 99,200 ... 209,100 .... 23,969,400 ... 1.3 .... 0.4 .... 0.9
1937 Census
Total 28,387,600 .... 346,900 .... 123,600 ... 28,858,100 .... 1.7 .... 1.2 .... 0.4
Urban 9,561,800 ..... 116,800 .... 41,600 ....... 9,720,200 . ...1.7 .... 1.2 .... 0.4
Rural 18,825,800 .... 230,100 ... 81,900 .........19,137,800 .... 1.7 ..... 1.2 .... 0.4

Notes: 1. Adjustment of children 0–4 years in 1926 and general adjustment for undercount in 1937; 2. differences due to rounding errors.

Sources: Korchak-Chepurkivskyi 1928; CSA USSR 1929; Andreev et al. 1990; and Poliakov 2007.
Tämä on puhdasta paskaa:

" Some of the 1937 Census documents were destroyed, and the remaining results discredited because of supposedly flawed methods and organizational failures.

Only in the late 1980s did the data from the 1937 Census become available, and it was shown that the 1937 Census was executed correctly (Tolts 1989; Volkov 1990; Livshits 1990) "

Tuo koko menetelmä ei sovi tällaiseen muuttuvaan suuntautuneeseen tilanteeseen ollenkaan. Ainoa toimiva menetelmä on kiinnijuoksu, jos päästään prosentin sisälle todellisesta, kuten 1927 ja 1939 katsottiin päästyn.

Sitten niitä loppuja tietoja voidaan korjailla systemaattisista poikkeamista.
Nämä syntyneiden ja kuolleiden analyysit olivat täysin perseestä:

" Adjustment of total numbers of births and deaths "

Sepitettiin miljoonia "vauvakuolleita", vaikka oikeillakaan sellaisilla ei ollut varsinaisesti tekemistä asian kanssa.

" Distribution of adjusted deaths at age one year or more by age and sex

The total number of adjusted deaths at age one year or more for all years, except 1933, was disaggregated by age and sex using the age-sex structure of respective registered deaths. Then life tables for 1927 and 1939 were constructed for urban, rural, and total populations, using adjusted deaths and the respective census populations. "

" 1932    31,388,000    −91,100......... 870,800 794,800 0 −167,100
1933      31,296,800     −3,525,600 ....642,100 4,115,900 0 −51,800
1934      27,771,300     153,800......     597,000 528,600 0 85,400

Tässä olisi ilmeisesti "kuolinpiikki"...

Kaiken kaikkiaan loputulema OIKEISTA TILASTOISTA ja Kulchytskyntilpöhööritiedoista on, että
UKRAINASSA EI TAPETTU UKRAINALAISIA VUOSINA 1931 - 1932 AINAKAAN SITEN, ETTÄ SE OLISI VIELÄ 10 VUODEN PÄÄSTÄ NÄKYNYT AINAKAAN UKRAINAN VÄESTÖTILASTOISSA.
5. nykyinen tukimus
https://thesanghakommune.org/2017/07/12/reconstructing-jv-stalin-exposing-the-myths-lies-fraud/amp/?fbclid=IwAR2NoJVDyqG_9S5Kv8E_r3nY4VZqUiPsyaGsB7RsW0nYjTORpK6UpvfQW8M
Reconstructing JV Stalin – Exposing the Myths, Lies & Fraud
Adrian Chan-Wyles (PhD)
Original Russian Language Posted On: http://politrussia.com
Original Authors: Ilya Belous (Илья Белоус), Yuri Belous (Юрий Белоус)
Translated by Adrian Chan-Wyles PhD
At this present time, scientific and public interest in the 'true' personality of Stalin is growing. In December 2014, more than a half (52%) of those questioned by the Levada Center expressed positive viewpoints about Stalin's historical role in Russia. Those expressing negative viewpoints – measured less than a third (30%).This result was something of a sensation – after 60 years of attempts to forget and even destroy the personality of the Secretary General, his authority remains very high.
Before the celebration of the 70th anniversary of the Great Victory over fascism, Stalin's authority resurged. Many people were astonished to witness posters with his image appearing in Krasnodar,Makhachkala,Yekaterinburg and other cities,on 'steel-buses' in St. Petersburg,the installation of monuments in Lipetsk and the Crimea (still in the planning stage in St Petersburg, Yekaterinburg), the opening of memorial pla-ques in Simferopol and Ussuriisk. These are just some of the examples that greatly disturbed the liberal media and politicians.This is an astonishing development consi-dering the false propaganda used against Stalin by the West and Khrushchev in the USSR.
Argument 1. In the era of Stalin, evidence shows that the population increased, and under the capitalist liberals in the nineties – catastrophically declined.
Täältä löytyy Neuvostoliiton syntyvyydet ja kuolleissudet vuosittain.Kuvassa näkyy selvä poikkeuksellinen yhden prosentin (1%) vuoden 1933 kohdalla, joka 150 miljoo- nan NL:ssa tarkoitti puoltatoista miljoonaa (1.5 mlj.) kuollutta ilmeisesti juurin Ukrai-nan nälänhädän (ja siihen liittyneen pilkkukuumeen?) vaikutuksesta. Jos sellainen olisi koostunut pelkästään ukrainalaisista, se olisi siellä paikallisesti tarkoittanut viittä prosenttia. Tuohon ajakohtaan liittyy huomattava tilapäinen syntyvyyden lasku, jollai-nen on tyypillinen erilaisten mullistusten ajoille varsinkin maatalousyhteiskunnille varsinkin,jos sellaisia on edeltänyt korkea vakaa syntyvyys pitempään.Näiden vaiku-tuksesta väestönkasvu kaväisi nollassa tai vähän alapuolelaakin yhtenä vuonna, 1933.
The green line in the graph indicates the population growth in percent (the higher the line, the higher the percentage), and, despite the wars, the best dynamics are just in the days of Stalin, and one of the best – in 1937.Population demography is an essen- tial qualitative indicator of the standard of living. From 1926 to 1954, despite the fa-mine and the Great Patriotic War,the population grew by 50 million people. However, such a drop in population, as in the case of the capitalist liberal-era of post-1991, was not seen in the USSR even during the times of warfare and famine! For comparison: from 1991 to 1999, the natural growth of the population was minus 5.8 million people, that is, instead of growth (through capitalism), it was alarmingly reduced (by capita-lism). As the liberal reformer Anatoly Chubais callously explained the deaths, 'They did not fit into the free market.'
In the Great Patriotic War, the Soviet people's losses amounted to 6.3 million service- men killed and died from wounds, 555,000 died from illnesses that died as a result of accidents, sentenced to death (according to reports of troops, medical institutions, mi-litary tribunals) and 4.5 million wounded in captivity and missing. The total demogra-phic losses (including the dead civilian population in the occupied territory and the increased mortality in the rest of the USSR from the adversities of the war) amounted to around a conservative 26.6 million people (with other estimates being between 34 – 40 million combined Soviet losses).  Even in the military and post-war years of the USSR,there was no such drop in the population as in the nineties, which turned out to be even worse for Russia in the demographic sense. The liberal policy of the nine-ties led the country to a demographic catastrophe, whilst under Stalin's leadership the USSR escaped such a disaster.
... "

6. Outo pölhövalehtelujulistus YK:n nimeä väärinkäyttäen
Oheisella joidenkin YK:n jäsenmaiden mahdollisesti konferenssiedustajien julistuk-sella EI OLE MITÄÄN TEKEMISTÄ YK:N PÄÄTÖSTEN KANSSA, sillä sellaisia tekevät ainoastaan ja  vain YK:n lailliset päättävät elimet Peruskirjan mukaisessa järjestyksessä, ja NIIDEN ON OLTAVA TIETEELLISESTI PERUSTELTUJA. Ja nämähän sitä EIVÄT OLE!

Julistus perustuu Macen mukaiselle "teorialle" hermeettisesti suljetusta Ukrainasta vuonna 1932, jossa olisi VALIKOIVASTI NÄÄNNYTETTY NÄLKÄÄN ETNISIÄ UK- RAINALAISIA (Ukrainian people),maan 4/5-pääkansallisuutta.Toisin kuin Mace,syyl- liseksi nimetään UKRAINAN NEUVOSTOTASAVALLAN HALLITUS! Jos Ukraina oli Macella suljettu ulkoa,tässä se on suljettu sisältä. Muut tasavallat esimerkiksi Puna-armeijan muodossa eivät siellä todellakaan heiluneetkaan. Kriisinhallinnan ABC:n A oli pitää paikalliset kriisit paikallisina.Niitä varten oli tukevasti tasavalloittain organisoitu NKVD. Tässä tapauksessa vaan ei ole mitään tolkkua, että olisi joukko-murhattu 1/3 NL:n sotilaallisesti koulutetuimmasta ja kokeneimmasta kansasta sen omassa tasavallassa! SE OLISI SITÄ PAITSI OLLUT ARMOTTA KANSANMURHA (genocide, "omat" tai ei!), jota termiä tuossa EI käytetä!, jos noin ja tuollaisia määriä oli "tuhonnettu"! Väestönlaskenta todistaa, että sellaista hävikkiä EI OLLUT!
Joint Statement on the Great Famine of 1932-1933 in Ukraine
 (Holodomor)  (2003) 

In the former Soviet Union millions of men, women and children fell victims to the cruel actions and policies of the totalitarian regime.The Great Famine of 1932 - 1933 in Ukraine (Holodomor), which took from 7 million to 10 million innocent lives and be-came a national tragedy for the Ukrainian people. In this regard we note activities in observance of the seventieth anniversary of this Famine, in particular organized by the Government of Ukraine.
Honouring the seventieth anniversary of the Ukrainian tragedy, we also commemo-rate the memory of millions of Russians, Kazakhs and representatives of other natio-nalities who died of starvation in the Volga River region,Northern Caucasus, Kazakh- stan and in other parts of the former Soviet Union, as a result of civil war and forced collectivization, leaving deep scars in the consciousness of future generations.
Expressing sympathy to the victims of the Great Famine, we call upon all Member States, the United Nations and its special agencies, international and regional orga-nizations,as well as non-governmental organizations,foundations and associations to pay tribute to the memory of those who perished during that tragic period of history.
Recognizing the importance of raising public awareness on the tragic events in the history of mankind for their prevention in future, we deplore the acts and policies that brought about mass starvation and death of millions of people. We do not want to settle scores with the past, it could not be changed, but we are convinced that expo-sing violations of human rights, preserving historical records and restoring the dignity of victims through acknowledgement of their suffering, will guide future societies and help to avoid similar catastrophes in the future. We need that as many people as possible learn about this tragedy and consider that this knowledge will strengthen ef-fectiveness of the rule of law and enhance respect for human rights and fundamental freedoms.
---
Joint Statement by the delegations of:
Azerbaijan,

Bangladesh,

Belarus,

Benin,

Bosnia and Herzegovina,

Canada,

Egypt,

Georgia,

Guatemala,

Jamaica,

Kazakhstan,

Mongolia,

Nauru,

Pakistan,

Qatar,

The Republic of Moldova,

The Russian Federation,

Saudi Arabia,

The Sudan,

The Syrian Arab Republic,

Tajikistan,

Timor-Leste,

Ukraine,

The United Arab Emirates and

The United States of America
on the seventieth anniversary of the Great Famine of 1932-1933 in Ukraine (Holodomor) "

25 allekirjoittajamaasta Venäjä ja USA ovat tieten tahtoen vastoin parempaa tieto-aan allekirjoittaneet paskaa. Venäjä on kuitenkin perunut "kantansa" ja kiistänyt uk-rainalaisten joukkotuhon, kuten myös muista 6 allekirjoittaneesta IVY-maasta ainakin Kazahstan, Valkovenäjä, Tadzikistan.
4 allekirjoittajaa on taantumuksellisia arabidiktatuureja (joilla kaikkein viimeksi on varaa vouhkata ainakaan mistään MUIDEN totilateralismista; Saudi-Arabia, Sudan, Arabiemiraatit ja Qatar, joiden pitäsi kantaa enempi huolta omista kansanmurhista esimerkiksi Darfurissa ja Jemenissä.
2 edistyksellistä arabimaata Egypti ja olosuhteiden pakosta diktatuuri Syyria eivät taatusti enää allekirjoittaisi mitään tuollaista puutaheinää; samaa voi sanoa listan 3 muusta IVY-maasta Moldovasta, Georgiasta ja Azerbeidzhanista. Ukrainan ex-presi-dentti Viktor Jaunkovytsh on sanonut, että Ukrainasta karkotettiin ja siellä vainottiin MUITA KUIN UKRAINALAISIA KULAKKEJA (kurkuli).
4 allekirjoittajaa Guatemala, Nauru, Jamaica ja Itä-Timor ovat USA:sta täysin riippuvaisia pikkuvaltioita.
Kanada on mukana, koska Macen piereksly on alun perin lähtöisin sieltä, kanadanukrainalaisista uskonhörhölöistä.

Loput allekirjoittajat Bangladesh, Benin, Bosnia-Herzegovina, Mongolia ja Pakistan ovat muuten vaan väärässä seurassa.

Yhtään EU-maata ei ole mukana,ei myöskään Baltian maita, sillä EU:n "Kom-munismin mustan kirjan" mukaan ETNISIÄ UKRAINALAISIA TAPETTIIN VENÄJÄLLÄ VENÄJÄN NKVD:N TOIMESTA...!
Rikollista ylivaltiollista vaskistinhaistapaskaa:

http://wayback.archive.org/web/20100306010150/http://assembly.coe.i...

"
http://assembly.coe.int/Documents/LogoText.jpg" width="218" height="48"/>
Doc. 12173
1 March 2010
Commemorating the victims of the Great Famine (Holodomor) in the former USSR
Report
Political Affairs Committee
Rapporteur: Mr Mevlüt ÇAVUŞOĞLU, Turkey, European Democrat Group
Summary
The Great Famine in the former Soviet Union in the early 1930s one of the most tragic pages in the European history of the 20th century:. Millions of people died in the former Soviet republics of Belarus, Kazakhstan, Moldova, Russia, and especially in Ukraine, as a result of cruel and inhuman policies and actions of the totalitarian Stalinist regime.
In Ukraine, which suffered the most, these tragic events are referred to as Holodomor and are recognised by the Ukrainian law as an act of genocide against Ukrainians.
The report honours the memory of all those who perished in this human disaster, and strongly condemns the policies of the totalitarian Stalinist regime, which led to the death of millions of innocent people, as a crime against humanity.
It welcomes the decision by the Ukrainian authorities to establish a national day of commemoration of the victims of the Great Famine (Holodomor), and encourages the other countries which suffered from it to jointly commemorate the victims of this tragedy, regardless of their nationality.
A.       Draft resolution
1.       The Parliamentary Assembly refers to Resolution 1481 (2006) on the need for international condemnation of crimes of totalitarian communist regimes, in which it strongly condemned the massive human rights violations committed by the totalitarian communist regimes and expressed sympathy, understanding and recognition vis-à-vis the victims of these crimes. It also stated that awareness of history is one of the preconditions for avoiding similar crimes in the future.
2.       The totalitarian Stalinist regime in the former Soviet Union led to horrifying human rights violations which deprived millions of people of their right to life.
3.       One of the most tragic pages in the history of the peoples of the former Soviet Union was the mass famine in grain-growing areas of the country which started in the late 1920s and culminated in 1932-33.
4.       Millions of innocent people in Belarus, Kazakhstan, Moldova, Russia and Ukraine, which were parts of the Soviet Union, lost their lives as a result of mass starvation caused by cruel and deliberate actions and policies of the Soviet regime.
5.       In Ukraine, which suffered the most, the peasantry was particularly hit by the Great Famine and millions of individual farmers and members of their families died of hunger following forced "collectivisation", a ban on departures from the affected areas and confiscation of grain and other food. These tragic events are referred to as Holodomor (politically-motivated famine) and are recognised by Ukrainian law as an act of genocide against Ukrainians.
6.       In Kazakhstan, too, millions fell victim to the mass famine, and the ratio of the dead to the whole population is believed to be the highest among all peoples of the former USSR. Traditionally nomads, the cattle-growing Kazakhs were forced to settle down and were deprived of livestock. The Great Famine is remembered as the greatest tragedy of the Kazakh people.
7.       In the grain-producing areas of Russia (the Middle and Lower Volga, the North Caucasus, the central Black-Soil region, the Southern Urals, Western Siberia and some other regions), the famine caused by "collectivisation" and dispossession of the wealthy individual farmers took millions of lives in rural and urban areas. In absolute figures, it is estimated that the population of Russia paid the heaviest death toll as a result of the Soviet agricultural policies.
8.       Dozens of thousands of farmers also died in Belarus and Moldova.
9.       While these events may have had particularities in various regions, the results were the same: millions of human lives were mercilessly sacrificed to the fulfilment of the policies and plans of the Stalinist regime.
10.       The Assembly honours the memory of all those who perished in this unprecedented human disaster, and recognises them as victims of a cruel crime of the Soviet regime against its own people.
11.       It strongly condemns the cruel policies pursued by the Stalinist regime, which resulted in the death of millions of innocent people, as a crime against humanity. It resolutely rejects any attempts to justify these deadly policies, by whatever purposes, and recalls that the right to life is non-derogable.
12.       It welcomes the efforts aimed at revealing the historical truth about, and at raising the public awareness of, these tragic events of the past. Such efforts should seek to unite, not divide peoples.
13.       The Assembly welcomes the important work already done in Belarus, Kazakhstan, Russia and in particular in Ukraine in order to ease access to archives, and calls on the competent authorities of these countries to open up all their archives and facilitate access thereto to all researchers, including from other states.
14.       It further calls on other Council of Europe member states to make their national archives open and accessible.
15.       The Assembly calls on historians of all countries of the former Soviet Union, which suffered during the Great Famine, as well as historians from other countries, to conduct joint independent research programmes in order to establish the full, un-biased and un-politicised truth about this human tragedy, and to make it public.
16.       It urges the politicians in all Council of Europe member states to abstain from any attempts to exert political influence on historians and prejudge the outcome of independent scientific research.
17.       It welcomes the decision by the Ukrainian authorities to establish a national day of commemoration of the victims of the Great Famine (Holodomor) in Ukraine, and encourages the authorities of other countries which also suffered to do the same with regard to their own victims.
18.       It furthermore encourages the authorities of all these countries to agree on joint activities aimed at commemorating the victims of the Great Famine, regardless of their nationality.
B.       Explanatory memorandum by Mr Çavuşoğlu, rapporteur
I.       Introduction
1.       In January 2008, a motion for a resolution on "The need for international condemnation of Holodomor in Ukraine in 1932-1933" was tabled in the Parliamentary Assembly, calling the latter to condemn the deeds of the repressive Stalinist regime and to commemorate the memory of millions of Ukrainians who became victims of the Holodomor (artificial famine) of 1932-33.
2.       In March 2008, another motion entitled "75th anniversary of mass famine in the territory of the former USSR" was introduced in the Assembly. It was intended to address the tragedy of all those who became victims of the 1932-33 mass famine in the former Soviet Union, including in Ukraine, and called to support a study, on an expert level, of all the reasons and circumstances that led to these tragic events.
3.       Both motions were referred to the Political Affairs Committee, which, in May 2008, decided to merge them into a single report and appointed Mr Alexander Biberaj as rapporteur. However, in January 2009 Mr Biberaj ceased to be a member of the Assembly and I was appointed to take up this duty.
4.       In April 2009, the committee authorised me to carry out fact-finding visits to Ukraine, Moldova and the Russian Federation, and also supported my request to visit Belarus and Kazakhstan. I visited Ukraine (Kiev and Kharkiv) on 18-22 October 2009, Belarus (Minsk) on 26-28 October 2009, Kazakhstan (Astana and Almaty) on 3-6 November 2009, and the Russian Federation (Stavropol region and Moscow) on 22-26 November 2009. Unfortunately, it was not possible for me to visit Moldova.
5.       Even before I was appointed as rapporteur, it was clear to me that the matter to be dealt with was extremely difficult from a human point of view: it relates to an enormous tragedy in which many millions of innocent people lost their lives, and which left deep wounds on the destinies of many generations.
6.       It was equally obvious to me that the issue under scrutiny is controversial and has been instrumentalised; the countries involved have different interpretations of the facts, figures and events, and come to conflicting conclusions as to the causes, the responsibilities and the lessons to be learned from these tragic events.
7.       Moreover, I felt that instead of uniting the peoples who had suffered from this human disaster, this dark page of history is being used to sow the seeds of discord or even hatred. I strongly believe that in no way should history be used for political purposes, and that historians, not politicians, should study it – and argue about it if need be. If politicians are to solve the problems of today, they must look into the future, not into the past. But that is exactly why I decided to take this report, and to try to find ways leading to reconciliation.
8.       During my visits, and even before them, I accumulated enough information to write a monograph. I also was given as many books, leaflets and other publications to fill a small library, although I could not personally work with those which are in Russian or in Ukrainian and I had to hand them to the secretariat of the committee. Obviously, the format of an Assembly report is not an appropriate one for an in-depth study, and it is not realistic to even try and reproduce in my report all that I have read and heard about the Great Famine. Therefore, I do not claim to produce an exhaustive report, and will limit myself to some basic facts.
9.       I am aware that the issue is too sensitive to allow consensual conclusions – not only are there different views from one country to another, but it is often the case among historians of one country and within national delegations as well. Therefore I have no illusions as to my capacity to satisfy or please everyone with my report. That is why I have invited the parliamentary delegations directly concerned by the issue, whose countries suffered during the Great Famine, to submit written contributions.
10.       In my view, this would allow these delegations (and Parliaments) to have their views and positions included in the report, in the form and wording that they find appropriate. It has provided an opportunity for them to give information, facts and arguments which they find important and necessary in order for all readers to understand what this Great Famine meant for their country and their people.
11.       The committee has agreed to include these contributions to the report, so as to offer to the reader a variety of facts, views and conclusions related to these tragic events. They have therefore been appended to the report.
II.       General historical background
12.       In December 1927, the Soviet leadership abandoned the "New Economic Policy" (NEP) which had been introduced by Lenin after the Civil War, and launched a policy of "industrialisation", i.e. rapid development of heavy industry and the process of transforming a largely agrarian nation consisting of peasants into an industrial superpower. On this occasion, Stalin remarked that the Soviet Union was "fifty to a hundred years behind the advanced countries, and thus had to narrow this distance in ten years at any price."
13.       This policy required enormous human and material resources. While human resources could be found within the country (among the rural population), machinery and technologies could only be available from abroad. At the same time, the Soviet Union could not accede to foreign loans and had to import goods and know-how in exchange for hard currencies. The Soviet leaders believed that agricultural production was the only internal resource that they could rely on and decided to step up grain exports to the West as a source of foreign currency needed to import technologies necessary for heavy industrialisation.
14.       One must recall that as from 1929, the Western countries were hit by the most severe economic crisis in world history. Under these circumstances, the industrialised countries were interested in selling their products, mainly heavy machinery, to the Soviet Union.
15.       The Soviet agricultural policy also underwent dramatic changes. Until 1928 (under the NEP), Soviet peasants were allowed to sell their surpluses on the open market. In 1928 this policy was totally abandoned and the Soviet state started the policy of "collectivisation", i.e. the creation of "kolkhozes" (collective farms) instead of individual privately-owned farms. Upon joining kolkhozes, peasants had to give up their private plots of land and property, and the kolkhoz produce was sold to the state for a low price set by the state itself.
16.       The natural progress of collectivisation was slow and in November 1929 the Soviet leadership decided to implement accelerated, forced collectivisation.
17.       The collectivisation pursued three main economic goals: to increase the efficiency of the agricultural production (produce more grain for export), to liberate the workforce for industry and to facilitate the requisition of food for the needs of the state.
18.       However, there was also a "political" goal: to eliminate agricultural private property (the only remaining at that time) and the social class of land-owning private farmers ("kulaks"). Anyone opposing collectivisation was deemed a kulak. The policy of liquidation of kulaks as a class was formulated by Stalin at the end of 1929 and led to hundreds of thousands of farmers and their families being executed or deported to special settlements.
III.       Results of Soviet policies
19.       Despite the expectations of Soviet leaders, collectivisation led to a catastrophic drop in farming productivity as from 1929-30, while the State plans for grain procurement were considerably increased in order to meet export commitments. The famine actually started in 1929 in the grain-producing areas of Russia and in Kazakhstan (which at that time was an autonomous republic of Russia).
20.       Food requisitioning intensified in 1932, especially in the main grain-producing regions, as grain procurement quotas were put at levels which were impossible to fulfil. The combined effect of the drop in production (due to the collectivisation), the bad harvest of 1932, and massive forceful requisitions of grain and all foodstuff led to the Great Famine in Ukraine and Moldova (which was part of Ukraine), southern areas of Belarus and many parts of Russia and Kazakhstan, which culminated in the winter of 1932-33.
21.       The real scale of the tragedy is still difficult to assess. For Ukraine only, various researchers estimate the number of victims at between 2 and 7 million. According to the latest estimates of Ukrainian researchers, while in 1932 about 205 000 died in Ukraine, the number of the dead amounted to 3.6 million in 1933. In Kazakhstan, I heard the figures of 1.5 to 1.8 million out of the 4-million population. Many millions are also believed to have died in various parts of Russia.
22.       Although the documents available now show that the Soviet leadership was aware of the harsh famine in these parts of the USSR, the general policy did not change: the central government and regional and local authorities persistently required the fulfilment of grain and food procurement plans at all cost, and did not hesitate to resort to repression and the use of force against civilian peasants in the process of food requisition.
23.       The Soviet regime sought to hide all information about the famine, both inside the country and abroad. Foreign journalists were not allowed to visit the areas affected by the famine, and there were only a few articles reporting on this disaster in the international press. However, there are indications that the Western governments were aware of the famine in the USSR, which did not prevent their countries from buying cheap Soviet grain, regardless of the fact that its real cost was paid by the lives of millions of Soviet peasants. Diplomats posted in the USSR reported to their capitals as from 1930 that the famine was inevitable. A report by the German agricultural attaché Schiller regarding the famine in Ukraine was reproduced by several news outlets. In October 1933, the Council of the League of Nations asked the International Committee of the Red Cross to request information from the Soviet authorities with regard to the famine in Ukraine and the North Caucasus, but this request was rejected by the Soviet regime.
24.       The Great Famine only ended in 1933, following the Soviet leadership's decision to stop grain exports, but people continued to die because of the consequences of hunger and the spread of disease. The demographic losses of former Soviet republics were huge and were further aggravated by the mass terror of the late 1930s and the Second World War.
IV.       Ukraine: the main victim of the Great Famine
25.       As colleagues will remember, the issue of Holodomor (which means "artificial famine", or "killing by hunger") was first brought to our Committee by a motion focused on Ukraine. Therefore, it was my duty to pay the first visit to this country, which suffered enormous human losses during the Great Famine of 1932-33.
26.       I must say that the issue of Holodomor, restoring and preserving the historical memory of this dramatic page of national history, is being given top priority at the highest political level in Ukraine.
27.       This fact was well reflected throughout my fact-finding visit. I had a long (more than one hour) meeting with President Yushchenko, I met representatives of all political factions in the Parliament (except the Communists, whose representative fell ill), and I was invited to a meeting with the Director of the Security Service of Ukraine who is investigating a criminal case on genocide.
28.       During my visit to Ukraine, I had the opportunity to talk to the leading historians working on the issue of mass famine, to non-governmental organisations which are raising public awareness of the tragedy, to eye-witnesses of Holodomor, and also to look at various archive documents.
29.       I heard many heart-breaking stories of the tragic destinies of those who suffered during these dark years. I believe that this is the most important, though not easy to stand, outcome of the visit: learning the terrible facts of the daily life of the people. These facts were hidden by the Soviet regime not only during the events, but also many years after – until the late 1980s and the "perestroika". I will refer only to the main facts which were reported.
30.       Ukraine was the main agricultural area of the former Soviet Union and accounted for a large part of overall grain production (in the 1930s, about 70% of Soviet grain exports originated from Ukraine and the North Caucasus region of Russia). It was therefore one of the main targets of the "total collectivisation" decided by the Soviet regime.
31.       In 1930, the state gave orders to collect 30% of all grain produced by farms; in 1931 the quota reached 41,5% and in 1932 it was established at over 60%. Those quotas were simply impossible to meet if farmers were to continue working on the land. The state machinery began to resort to mass terror.
32.       In August 1932, a so-called "three ears law" was adopted in the USSR. Under this law, anyone found guilty of stealing "Socialist property" could be sentenced to ten years in labour camps or to the death penalty. This law was extensively used in Ukraine against starving peasants and their families attempting to collect even a minor amount of foodstuff in the kolkhoz fields.
33.       As the procurement plans were still far from being completed, the Soviet leadership designated two "extraordinary commissions", one for Ukraine (led by Molotov), another for the North Caucasus (chaired by Kaganovich) tasked to mobilise local Communist party activists to "break the sabotage" and ensure grain procurements.
34.       As a result of the activities of these "extraordinary commissions", dozens of thousands of rural communists and farmers from Ukraine and the North Caucasus were sent to the Gulag camps. However, the plans were still not met. The regime then ordered the total requisition of all grain, including seeds, and of all foodstuff, thus condemning the peasants to inevitable death.
35.       Moreover, the regime introduced the so-called "black boards": the lists of the villages which did not fulfil the grain procurement plans were published in the local newspapers; such villages were not allowed to receive any help from the outside and were doomed to die.
36.       In addition, as hungry peasants were trying to leave their villages and come to cities, or to other regions of the USSR, in the hope of surviving, the regime gave orders to the local authorities and the GPU (secret police) in January 1933 that mass departures of peasants from Ukraine should be stopped by any means. The Red Army installed numerous barrages across the roads in order to catch peasants trying to escape from the famine and send them back to their villages.
37.       Among the most appalling phenomena which occurred during the Holodomor, I should mention acts of cannibalism and corpse-eating. During my visit to Ukraine, I had an opportunity to hear the stories of several survivors of the famine who had been eye-witnesses to such phenomena. I also had the chance to consult criminal cases on cannibalism which are kept in the archives of the Ukrainian Ministry of Interior (there are more than 1 000 such cases for Ukraine alone).
38.       In my view, these terrible facts leave no doubt that the Soviet regime bears the responsibility for the deaths of millions of people in Ukraine as a result of its actions and policies, and is guilty of the crime against its own people.
39.       President Yushchenko and his party, as well as some other parties, call Holodomor an act of genocide against the Ukrainians. They believe that the famine in Ukraine, contrary to the other regions of the former USSR, was a deliberately organised act of genocide aimed at physically eliminating Ukrainians as a nation. According to them, the Ukrainian peasants were starved to death not because they were peasants, but because they were Ukrainians.
40.       This view has now been enshrined in the law adopted by the Ukrainian Parliament in 2006 and is the official Ukrainian position on the issue.
41.       There are, however, different views in Ukraine on the causes and the political assessment of the Great Famine – both among political leaders and within the scientific community. I was able, during my visit, to hear some other opinions, including from historians whom I met.
42.       I think it is not appropriate for me – or for us, the Assembly, as a forum of European politicians - to take sides in this internal dispute. Moreover, I firmly believe that politicians, both on the national and on the international level, should avoid being involved in the interpretation of historical facts of the past.
43.       Still, the fact is that Ukraine was one of the main grain-growing areas of the former USSR, and its population was predominantly rural and composed of independent peasants, and that Ukraine suffered the most out of all former Soviet republics. It is also undeniable that the Ukrainian peasants suffered the most from the policies of expropriation of grain and all food products led by the Soviet authorities on the central and local levels, which resulted in the death of millions of innocent people.
V.       Visits to Belarus, Kazakhstan and Russia
44.       In Belarus, the issue of the Great Famine of 1932-33 is not given as much political importance as in Ukraine. In fact, Belarus, which is not a predominantly grain-producing area, suffered much less from the collectivisation, although dozens of thousands of peasants are believed to have died of hunger in the southern regions of the country.
45.       Cases of cannibalism were also reported in Belarus, but on a much lower scale. No instances of blockage of villages were reported. At the same time, researchers provided me with testimonies of eye-witnesses that the administrative border with Ukraine was not closed in 1932-33 and that there were exchanges between relatives living on both sides of the border.
46.       Historians of Belarus are in contact with colleagues from other ex-Soviet states in order to share archival documents, which are available in various national and regional archives.
47.       There are also diverging views within the scientific community of Belarus on the scale and the causes of the Great Famine. Some consider the famine as a consequence of the agro-industrial policies of the Soviet regime, while others put forward the "class" policies of Lenin and Stalin aimed at eliminating private owners. The ethnic component of these policies is denied by all those whom I met. In addition, researchers do not seem to have to abide by political decisions taken by the authorities.
48.       In general, however, the period of the famine is largely overshadowed by the tragedy of World War II, in which Belarus lost one-fourth of its population.
49.       In Kazakhstan, the issue of the Great Famine - and some of our interlocutors used the word Golodomor – is part of a lively debate within the scientific community, but the political power does not seem to be willing to politicise it, or to give instructions on how this issue must be qualified.
50.       There are different views on the scale of the tragedy. From various researchers, we heard figures ranging from 1.4 to 1.8 million victims. According to some, the losses of the Great Famine took about 40% of the Kazakh population, which means that proportionally Kazakhstan would be the republic which suffered the most – more than Ukraine and those areas of Russia affected by the famine.
51.       Some of the Kazakhstani scientists tend to believe that the famine was aimed at breaking the spirit of the people, and would use the word "ethnocide", while the majority agree that the tragedy resulted from the fact that the local Bolshevik's party leader Goloshekin, trying to impose the new way of life on Kazakhstan, simply ignored its particularities.
52.       In fact, the nature of the tragedy was different there. Kazakhstan used to be a land of nomads who travelled with their livestock. The Soviet authorities started the policy of forceful "collectivisation" of these people. They obliged them to settle down, to start growing crops, and confiscated their livestock for the benefit of industrial centres of the country. As a result, between 1932 and 1933 the livestock fell tenfold - from 40 million to 4 million.
53.      Historians started working on the issue of the Great Famine in the late 1980s, and in the meantime dozens of research publications, and also a number of "fiction" books, dedicated to that period in the history of Kazakhstan, were published. There are also joint research programmes and publications involving historians and archivists from Kazakhstan and Russia.
54.       My visit to the Russian North Caucasus region of Stavropol and to Moscow showed that, while the issue of the Great Famine was not given such a high political standing as in the case of Ukraine, both the scientific community and the authorities in charge of the archives were open to discussion on the past and prepared to co-operate with colleagues from other countries.
55.       The Stavropol region, as part of the North Caucasus, was among those areas of Russia which suffered the most from the forceful collectivisation and the mass famine in 1932-33. At a conference with local academicians, researchers and students organised at Stavropol University, I heard many facts and examples similar to those which I had previously heard in Ukraine.
56.       The area was targeted by "total collectivisation" and 44 out of 75 districts of the region were affected by mass famine in the winter of 1933. The death toll in the Stavropol region is estimated to be between 75 and 100 000. Between the 1926 and 1937 censuses, the rural population in the region dropped by about 20%.
57.       The conference was also an opportunity to see that the issue of the mass famine was a matter of lively interest among researchers and students. A number of research publications on the famine have been issued by the university, as well as school books on local history.
58.       The Russian historians whom I met, both in Stavropol and in Moscow, believe that there are no substantial differences between the events in Ukraine and in the grain-producing areas of Russia. The regime used the same machinery of terror and violence to pursue its policies across the USSR. Facing the failure of fulfilling grain procurement plans, the authorities chose to respond by increasing repression and violence against peasants. This repression was at its highest point from the autumn of 1932, when villages in all grain-producing regions were forced to give out their last reserves of food.
59.       While visiting the archives in Moscow, I could see documents relating to the famine, including reports on cases of cannibalism in Russia, as well as January 1933 orders to stop "bread migration" in Ukraine and the Russian North Caucasus, which were four weeks later extended to the Lower Volga region of Russia. According to the Russian authorities, these documents are accessible for researchers both from Russia and abroad.
60.       The Russian historians and archive researchers confirmed their co-operation with colleagues from Belarus and Kazakhstan in preparing a multi-volume publication of archive documents related to the Great Famine of 1932-33. They were also ready to co-operate with their Ukrainian colleagues on this project. In fact, such co-operation started several years ago, but the Ukrainians withdrew from it after the adoption by the Parliament of Ukraine of the law qualifying Holodomor as genocide against Ukrainians.
61.       In Moscow, I had an opportunity to meet representatives of Memorial, a well-known Russian NGO working for the preservation of historical memory and rehabilitation of victims of political repression. In Memorial's view, the mass famine of 1932-33 was a result of cruel and inhuman "industrialisation", "collectivisation" and "dekulakisation" policies of Stalin's regime which were forcefully implemented regardless of the price in terms of human lives to be paid. It was a part of the terror chain stretching from the October revolution, the Civil War and Red Terror to the political trials and the Grand Terror of the late 1930s.
62.       Memorial does not believe that the Ukrainian concept of Holodomor – genocide - could be proven by any material evidence. They think that it is wrong to divide the victims of the same terror machinery into first-class and second-class categories according to their ethnic origin.
63.       However, Memorial praised the Ukrainians for making their archives accessible, and called on the Russian authorities to continue declassifying secret documents and to make them available. They also highly appreciated the enormous work being done in Ukraine to commemorate the victims of the Great Famine.
VI.       Conclusions
64.       The Great Famine in the Soviet Union was a result of the policies of the Soviet totalitarian regime led by Stalin.
65.       The food shortages in grain-growing areas of the USSR, which led to mass famine and the death of millions of peasants and urban dwellers, were caused by the policy decisions taken by the highest authorities of the Soviet state and actively implemented at regional and local levels.
66.       We should strongly condemn these policies and actions as crimes of the Soviet regime against its own people and crimes against humanity. We must reject any attempts to justify these deadly policies, for whatever purposes.
67.       We should honour the memory of all those who perished in the unprecedented human disaster which occurred during the Great Famine in the former Soviet Union, and recognise them as victims of the deliberate crime of the totalitarian regime.
68.       We should welcome all efforts aimed at revealing the historical truth, and at raising public awareness of these tragic events of the past. We believe that such efforts should unite, not divide peoples.
69.       The important work already carried out in Belarus, Kazakhstan, Russia, and in particular in Ukraine, in order to ease access to archives, is to be welcomed. However, this work should be continued in order to further open up archives and facilitate access to all researchers.
70.       Other Council of Europe member states should be encouraged to make their national archives more open and accessible on this issue.
71.       Historians of all countries of the former USSR which suffered during the Great Famine, as well as historians from other countries, should conduct joint independent research programmes in order to establish the full, un-biased and un-politicised truth about this human tragedy, and make it public.
72.       Politicians in all Council of Europe member states should abstain from any attempts to exert political influence on historians and prejudge the outcome of independent scientific research.
73.       The decision by the Ukrainian authorities to establish a national day of commemoration of the victims of the Great Famine (Holodomor) in Ukraine is to be welcomed. The authorities of other countries which also suffered should be encouraged to do the same with regard to their own victims.
74.       The authorities of Belarus, Kazakhstan, Moldova, Russia and Ukraine should agree on joint activities aimed at commemorating victims of the Great Famine, regardless of their nationality.
Appendix 1 – Comments from the Parliament of Kazakhstan
On the mass famine in Kazakhstan in the 1930's
The mass famine of the 1930's brought misery and sufferings across many regions of the former USSR including Kazakhstan. It was an awful disaster following forced collectivisation and the bad harvest of 1932. The famine was a result of sweeping industrialisation policy, the coercive collectivisation and forced grain requisitioning that destroyed agriculture.
Reasons
The resolutions of the 15th Congress of the All-Union Communist Party (in December 1927) were aimed at mass collectivisation of the peasantry. At the same time it was obvious that the main objective was "to gradually consolidate small rural households into large-scale peasant farms supporting and encouraging socialized agricultural work". (1)
The reasons behind the tragic events referred to in Soviet history as "mistakes and excess" were non-contingent. Yet according to historians, it was a natural, if not fatal, phenomenon as the use of force was spontaneous. As it was rooted in the contradictions between political and ideological means and economic imperatives, a violation of the law and human factor. Therefore, the mistakes and excess were an objective reflection of the Stalinist society.
Nevertheless, some historians still believe that Joseph Stalin and his aides were purportedly unaware of the real situation and the scope of disaster in the steppe.
However, the official documents suggest otherwise. First of all, there was an official governmental note signed by Chairman of the Council of People's Commissars of Kazakhstan U. Issayev (in May 1932) which contained an approximate account of what had happened. Secretary of the Western-Siberian Regional Committee of the All-Union Communist Party R. Eikhe and Chairman of the Central Executive Committee of Uzbekistan Y. Akhunbabayev also informed Moscow of the famine and resettlement across Kazakhstan (it seems to be true, since Western Siberia and Uzbekistan accepted a great portion of the migrating people from Kazakhstan and it was the duty of R. Eikhe and Y. Akhunbabayev to notify the Moscow authorities and Joseph Stalin of the situation).
In this context, it is worth mentioning an episode with V. Molotov, Chairman of the Council of People's Commissars, who was concerned about the mass resettlement from Western Kazakhstan. F. Golovoshchekin, the First Secretary of the Kazakh Regional Committee, explained that migration was caused by conflicts with class enemies. However, he was aware that the mass movements were stirred up due to hardships and not due to the change in the way of life.
Course of events
The collectivisation devastated the Kazakh auls and deprived majority of them of their cattle. The agricultural economy of Kazakhstan suffered a devastating blow that diminished the productive power and structure of the Kazakh auls.
A letter from Deputy Chairman of the Council of People's Commissars Turar Ryskulov1 to Joseph Stalin provided convincing evidence of the famine in the 1930's in Kazakhstan. It said: "According to the latest estimates, 40,000 Kazakhs reside in the Middle Volga, 100,000 - in Kyrgyzstan, 50,000 - in Western Siberia, 20,000 - in Kara-Kalpak region, 30,000 - in Central Asia. The Kazakhs also migrated to such remote areas as Kalmykia, Tajikistan, the Northern region, etc. A part of the population led by bais (rich landowners) moved to Western China. It was the first time when the Kazakh people migrated from the central regions of the country. It was not mere nomadic migration that usually takes place in summer, yet was the flight of starving people looking for food. In some of the regions the number of migrants made up 40-50% of the total population. The worst result of the migration was starvation and epidemics that has been sweeping from early 1932. Last spring many Kazakh people died from hunger and pandemic diseases. It is getting worse as spring is coming …"
According to the report of the Moscow Red Cross on Aktyubinsk region, the Kazakhs residing in the Turgaisky district suffered from starvation and epidemics. They ate garbage, roots of wild plants and rodents.
According to the local authorities, 20-30% of the population in the Turgaisky and Batpakarinsky districts perished and those who survived migrated. The Chelkarsky district lost 30-35% of its population. Chairman of the Executive Committee T. Ivanov made a report at the regional Congress of Soviets (in July 1932), according to which, the population of the Aktyubinsk region declined from 1,012,500 people in 1930 to 725,800 people or 71% in 1932. According to the Chairman of the Kzyl-Orda District Executive Committee, only 15-20% of the population survived. The population of the Balkhash district was 60,000 people. Half of the population of the Karatalsky district died last winter due to forced migration of three Kazakh auls. 569 people died from hunger from December 1932 to 10 January 1933 in the same region. 300 dead bodies were found at the Ushtobe train station, in Karatal and a rice collective farm. The number of farms in the Chubartausky district decreased from 5,300 in 1931 to 1,941 in 1933.
Aftermath
The aftermath of the mass famine was horrible. Without their cattle the nomads lost their traditional food intake. Fishery and hunting did not help. There was no bread due to bad harvest. Moreover, most of the Kazakhs had no opportunity to flee from the disaster area. Without horses and camels starving nomads could hardly travel long distances. The Great Steppe became a trap for those Kazakhs who had no cattle.
Driven by poverty, people flooded cities, settlements, stations and villages with a single purpose to survive. The places of mass migration saw outbreaks of typhoid fever that was previously unknown to inhabitants of the steppe. No immunity to unknown disease and weak (or the lack of) healthcare services resulted in people starving to death.
The native population severely suffered because of mass migration. One fourth of the total population, or 1,030 thousand people left Kazakhstan in the years of mass famine. Only 414 thousand returned to Kazakhstan afterwards, whereas 616 thousand preferred to stay abroad. According to experts, 200 thousand of those who stayed abroad settled in China, Mongolia, Afghanistan, Iran and Turkey. The census data showed that the number of the Kazakh people residing in the neighboring countries increased from 314 thousand people in 1926 to 794 thousand people in 1939 (2). Throughout 1926-1939, owing to migration, the number of Kazakhs in Russia increased 2.3 fold, in Uzbekistan – 1.7 twofold, in Turkmenistan – 6 fold, in Tajikistan – 7 fold, in Kyrgyzstan – 10 fold (3).
The famine, epidemics and mass migration dramatically affected the demographic processes in Kazakhstan in its initial stage. Due to the fact that it happened during the first stage of the demographic evolution in Kazakhstan, its native population managed to quickly overcome the aftermath of this tragedy. And only thanks to demographic boom (approximately in 1962) during the post-war period the Kazakhs restored the losses. The previous population size was restored only 40 years later in 1969. If it wasn't for the demographic boom, it would have taken at least 100 or even 120 years to overcome the population crisis. In spite of everything, the famine will remind of itself in the upcoming 150-170 years.
The modern history offers a wide range of assessments in terms of casualties as a result of the mass famine in Kazakhstan in 1932-1933. According to the 1926 census, the native population of Kazakhstan made 3,628 thousand people (4). However, 12 years later in 1939, this figure declined by 1,321 thousand people or 36.7% (5). Historians themselves believe that this figure is minimal and needs to be amended after a careful analysis (6). Thanks to such analysis the researchers found out that in mid-1930 the number of the native population was about 4,120 thousand people (7).
On the basis of the foregoing it can be said that over the years of tragedy Kazakhstan lost more than 2 million people (8).
Given that in the 1920s (9) the mortality rate in Kazakhstan was 25 per 1000 people the number of people who died of natural causes throughout 1931-1933 should have approximately amounted to 250 thousand people (7%). On the basis of this data historians estimated that 1,750 thousand people or 42% of the population died of starvation and accompanying diseases (10).
The issue of the number of victims of the mass famine is still open. The data of the 1937 All-Soviet Union census also known as "the census of the repression", conducted in one day will shed light on the greatest demographic catastrophe in the history of Kazakhstan caused by Stalin's policy. Those responsible for the census were arrested or executed (the system got rid of the witnesses). For many years the 1937 census data were considered to be gone. However, they were recently discovered in the Central State Economic Archive of the former USSR.
The people of Kazakhstan honor the memory of the victims of the famine, condemn the regime that disregarded human life in order to achieve ambitious economic and political goals. Therefore, we should continue comprehensive research of this tragedy.
__________________________
(1) Communist Party of the Soviet Union in resolutions…, p. 261
(2) M. B. Tatimov. Chronicles in figures (in Kazakh) Alma-Ata, 1969, p. 79-80.
(3) M. B. Tatimov. Chronicles in figures (in Kazakh) Alma-Ata, 1969, p.80. Today there are about 10 million Kazakhs all over the world. The largest community is in China (1,070 thousand people), Mongolia (137 thousand), Turkey (120 thousand), Afghanistan (20 thousand), Iran (10 thousand), Western Germany (550 people), France (510 people), Sweden (200 people), the Netherlands (120 people), the USA (100 people), England (60 people), etc.
(4) The 1926 All-Soviet Union census. Moscow, 1928, Volume 8, Part 1.
(5) M. B. Tatimov. Social dependence of the demographic processes. Alma-Ata, 1989, p. 122.
(6) M. B. Tatimov. Social dependence of the demographic processes. Alma-Ata, 1989, p. 122.
(7) A. Galiyev. The Famine in Kazakhstan in 1932-1933// Zarya, 1989, #11, p. 13; M. B. Tatimov. Social dependence of the demographic processes. Alma-Ata, 1989, p. 124.
(8) M. B. Tatimov. Social dependence of the demographic processes. Alma-Ata, 1989, p. 124.
(9) Natural migration of the population of the USSR in 1925, Moscow, 1926, p. 40.
(10) Z. B. Abylkhozhin, M. K. Kozybayev, M. B. Tatimov. The Kazakh tragedy// Questions of the history 1989. #7, p. 18 (M. Tatimov's estimations).
Appendix 2 – Comments from the parliamentary delegation of Moldova
The famine in Moldova - a historical perspective
Information prepared under the supervision of Mrs Ana GUTU
Head of the Moldovan delegation to the Parliamentary Assembly
A. The 1932-1933 famine in the Moldovan Autonomous Soviet Socialist Republic (the current territory of Transnistria)
Soviet power was finally established in Transnistria in early 1923. Hitherto, there had been no reason to believe that the inhabitants of the left bank of the River Dniester aspired to the creation of an independent state. However, in spring 1924 the Bolshevik leadership of the Soviet Union launched the idea of such a Moldovan socialist republic. It was established by decisions of the political bureau of the Central Committee of the USSR dated July 1924 creating the Moldovan Autonomous Soviet Socialist Republic and of the central executive committee of Ukraine of 12 October 1924 making the region an autonomous republic of Soviet Ukraine.
The Soviet authorities then started to impose policies aimed at reducing national awareness and industrialising and collectivising Transnistria, at great human cost.
During the 1920s, following the devastation caused by war and the political anarchy that the Bolsheviks brought in their wake the economy of Transnistria's various districts faced numerous difficulties. Agriculture, the main branch of the economy, was in very bad straits. The area devoted to cereals and the number of livestock had halved since 1913. Yet despite these difficulties, the authorities organised a campaign to collect cereals and implemented collectivisation plans. This was also the background to the campaign to dispossess well-off peasants – kulaks in Soviet terminology. In the year 1929-30, over 3 000 peasant households were declared to be kulaks, their wealth was confiscated and the owners were deported. The anti-peasant campaign reached its climax in 1932, by which time whole villages had been destroyed both physically and in spirit. A majority of all peasant households were affected by the next wave of the grain collection policy. The situation was made still worse by natural disasters. In the spring, the River Dniester flooded. Nearly a thousand peasant families remained homeless and more than 10 000 families were deprived of the means of existence. The summer and autumn were dry, followed by torrential rain. The result was that Transnistria experienced a period of terrible famine, reaching a peak in 1932-33, when nearly 20 000 people died.
The enforced collectivisation, coupled with the famine, led to an exodus of peasants to Romania, by swimming across the Dniester. The Soviet authorities responded by strengthening the borders and massacring those who tried to cross them. World public opinion was shocked by the cruelty of the border guards. On the night of 22-23 February 1932 they opened fire on 60 peasants, 40 of whom died on the ice of the river as they tried to cross it. The next day, about 100 villagers from the Tighina district were killed for the same reason. Nevertheless, the numbers wishing to leave the autonomous republic continued to rise and some 20 000 persons succeeded in finding refuge in Romania.
B.       The 1946-1947 famine in Bessarabia
The occupation of Bessarabia in 1940 and its reoccupation by the Soviet authorities in 1944 marked a black period in the history of this Romanian province. The Soviet authorities established a totalitarian and anti-national regime in the province, characterised by robbery and terror. Immediately following the Second World War and during the first years of Soviet occupation – the years 1946 and 1947 – the Moldavian Soviet Socialist Republic, established on 2 August 1940, was devastated by a famine that was unprecedented in the country's history.
The causes of 1946-1947 famine
The justification for the famine in Soviet literature Communist literature tried, with no supporting evidence, to explain the famine in two ways:
• as a consequence of fascist occupation
• as being provoked by the state of ruin and terrible drought of 1945-46.
These ideas appeared in a number of contemporary reports, such as that of the interior minister in Chişinău, Tutuşkin, sent to his chief in Moscow, which stated that as a result of the Romanian occupation and the drought of 1945-46, the food situation in the Soviet republic was extremely difficult.
The reality: documentation shows that 1945-46 famine was a serious consequence of the inhumane and criminal actions of the Stalinist regime, party officials and the state.
According to documentary and eye-witness evidence:
• During the years 1944-49, the central committee of the Moldovan Communist Party and the Soviet republic's committee of ministers, under pressure from the Moldovan bureau of the central committee of the Communist Party of the entire Soviet Union, issued about 100 instructions to local bodies requiring peasants to deliver agricultural products to the state. In other words, these institutions organised the compulsory delivery to the state of the minimal quantity of agricultural products available to peasant households in this unprecedented drought. Officials confiscated all the agricultural products in the Moldovan villages, down to the last grain of wheat. The press of that era abounded with triumphalist reports of the delivery of hundreds of tons of cereals to the state, and the overachievement of collection plans. In practice, the teams of activists collected all these agricultural products without taking account of peasants' own food needs for the purposes of survival.
• For the Party the five-year plans had to be fulfilled, even if this was to the detriment of the population. Achieving these plans with the aid of unreasonable objectives was the main aim of the Soviet authorities. There was even encouragement to exceed the plans. Thus in conditions where people were dying of hunger, in 1946 the planned output of butter was exceeded by 33.2%, of oil by 39.5 %, of meat by 32.5% and of conserves by 101.9%. These food products came from foodstuffs acquired from peasants and the Soviet Union's wheat exports.
During the months and years when the Moldovan people were dying of hunger, Stalin exported 1.7 million tonnes of cereals to other countries – trucks laden with foodstuffs were sent to the other socialist countries, particularly East Germany, for propaganda reasons.
The consequences of the famine
Dystrophy – the lack of food or sustenance, as people were reduced to eating leaves, hogweed, amaranth and so on, led to a rapid increase in the number of cases of dystrophy. According to the (incomplete) information collected by the health authorities, 53 000 persons in the republic were registered with dystrophy on 25 December 1946, and this rose to 190 000 on 1 February 1947 and 238 000 by 1 March. Steps were taken to reduce the ravages of this disease, but the results did not meet expectations. In December 1947 in several districts between a quarter and 30 % of the population were affected by dystrophy, and while in certain areas, notably Cimişlia district, this figure rose to 80%.
Cannibalism – the terrible reaction of starving people. A number of cases of cannibalism were recorded in various parts of Moldova in early 1946. For example, in June 1946, there were a number of cases in the villages of Alexandreşti, Recea-Slobozia and Sturzeni in Râşcani district. A senior official of the Communist Party of the Soviet Union, Mr Alexei Kosygin, was a witness to such cannibalism. He arrived in Moldova in 1947 and visited a number of villages near Chişinău, including one house where he saw a dead body that had been prepared for eating.
On 8 September 1947, the district committee of the Communist Party of Cahul, where 10 cases of cannibalism were officially recorded between February 1946 and February 1947, prepared a document advising secretaries of district party committees on how to prevent cannibalism. According to the document, the district leadership had information on cannibalism and the use of human bodies as food in certain villages in the districts of Vulcăneşti, Taraclia, Ciadâr-Lunga, Baimaclia and, particularly, Congaz. An official told party and state leaders that on 7 and 8 February 1947 in the village of Baurci in Congaz district (currently in the Gagauz Autonomous Territorial Unit of the Republic of Moldova), he had recorded four killings for the purposes of cannibalism. According to this source, the consumption of bodies had become a frequent occurrence. There were cases of stolen bodies that had been taken to the cemetery and not buried. The muscles and limbs of several bodies found at various places in the village had been removed. In the village of Beşalma the situation was even more serious. The consumption of bodies was also common in other villages, he concluded. In January 1947, a peasant woman from the village of Tambula, in Bălţi district, killed two of her four children, a girl of six and a boy of five, with a view to eating them. A peasant in Glinjeni, in Chişcăreni district, invited a female neighbour into his house then strangled and ate her. Another peasant from the village of Cajba in Glodeni district killed his twelve year old grandson who had come to visit and ate him. Some 39 cases of cannibalism were recorded in Moldova during the 1946-47 famine.
The human victims – undernourishment, caused by lack of normal food and the consumption of plants and other items harmful to the health, such as carcasses and carrion, together with the growing number of epidemics, led to some hundred thousand deaths. These occurred particularly in the villages because the towns, where the Soviet nomenklatura lived, received more food supplies, which were taken by force from the peasants. People died in their homes and on the street from the torture of famine. Dozens of bodies were collected daily in the streets. In Chişinău, for example, according to information supplied by the republic's interior ministry to the leadership in Moscow, the militia were regularly removing from the streets between 8 and 12 bodies of peasants who had come in from the villages.
The following table illustrates the rise in mortality in the Moldovan Soviet Socialist Republic in the years 1946 and 1947:
| | | | |
| --- | --- | --- | --- |
| Month | 1946 | 1947 | Difference |
| January | 4 466 | 19 133 | 14 667 |
| February | 4 347 | 23 791 | 19 444 |
| March | 5 633 | 25 953 | 20 320 |
| April | 4 588 | 15 034 | 10 446 |
| May | 3 782 | 14 938 | 10 616 |
| June | 3 676 | 24 701 | 21 085 |
| July | 5 235 | 16 418 | 11 183 |
| August | 5 313 | 8 346 | 3 033 |
| September | 4 544 | 5 248 | 704 |
| October | 5 799 |   |   |
| November | 5 753 | 3 264 | 2 489 |
| December | 9 650 |   |   |
There is an enormous disparity between the numbers of births and deaths. For example, in the first three months of 1946, there were 9494 births in the republic, but 14428 deaths. In rural areas the corresponding figures were 7845 and 12973, in other words the number of deaths was twice the number of births. According to official figures, towards the end of 1947 the number of deaths started gradually to decline. In November, 3264 persons died, 21.2% more than the number of births.
In 1946, the rural population of the republic fell by 447, but in 1947, following the dystrophy outbreak, there was a decline of 100 633, representing an annual loss of more than 10%. In 1947, the rural population fell by 193 900 persons. The famine also caused great loss of life in the first half of 1948. At the start of this year the number of deaths was higher than at the end of the previous one.
The overall outcome
The exact number of deaths is not known. However, research in recent years has shown that during the famine years of 1946-1947, and in the first half of 1948, between 250 000 and 300 000 persons died of famine, with historians generally agreeing on an average figure of about 280 000, 70% of whom died from dystrophy.
Vagrancy – following the death of their parents, thousands of unprotected children roamed the villages and towns in search of food. Village orphans left for the towns in the hope of finding a loaf of bread. In the first half of 1946 alone, about 1500 homeless children were brought in to militia posts.
Emigration – the famine in Bessarabia provided an impetus for emigration and several cases were recorded of persons attempting to leave for Romania. Their fate varied. Some emigrants were shot by Soviet border guards. A few hundred persons succeeded in crossing the Romanian frontier but others were arrested during their attempted crossing. For example, 37 persons were arrested in August 1946, 49 in September, 46 in December and 63 in January 1947. Certain persons who wished to flee to Romania were placed under surveillance.
C.       Conclusions
It was not the drought that caused the disaster – they occur in Moldova from time to time without leading to widespread cannibalism – but the methods applied by the Stalinist authorities, with their wish to build a "contented" future with no regard for the price that had to be paid. The Bessarabian peasants were quite deliberately condemned to suffer famine for two reasons:
-       they were seen as class enemies. The misleading term kulak, or well-off peasant, was coined to describe industrious members of that group. They were then subjected to heavy taxation and condemned to extermination, which included their physical extermination.
-       they were treated as ethnic Romanians, and thus as traitors and allies of Nazi Germany. The Romanian peasantry of Moldova was treated with hostility because it was deemed to be an ally of Hitler, and thus categorised as a "traitor nation". To counter any resistance and to force Bessarabian peasants to join collective farms, the authorities used the same methods as in Ukraine in 1932 and 1933. Terror by famine became an instrument for implementing the Soviet authorities' plans.
Ukraine has succeeded in obtaining the support of the international community for designating the tragic events of 1932-33 as genocide. The Republic of Moldova must follow Ukraine's example.
References:
Gribincea Mihai, Basarabia în primii ani de ocupaţie sovietică (1944-1950) (Bessarabia in the first years of Soviet occupation), Cluj-Napoca, 1995
Moraru Anton, Istoria Românilor. Basarabia şi Transnistria, 1812-1993 (history of the Romanians: Bessarabia and Transnistria, 1812-1933), Chişinău, 1995
Şişcanu Elena, Basarabia sub regimul bolşevic (1940-1952), (Bessarabia under the Bolshevik regime, 1940-1952), Bucureşti: Semne, 1998
Turea Larisa, Cartea foametei, (the book of the famine) Bucharest, 2008.
Ţurcanu Ion, Foametea din Basarabia în anii 1946-1947 (the 1946-47 famine in Bessarabia), Chişinău, 1993
Appendix 3 – Comments from the parliamentary delegation of Ukraine
Information of the Our Ukraine faction
about its position on Holodomor in Ukraine in 1932-1933
In 1917, after the February Revolution in Russia Lenin stated in the magazine "Prosvechenie", published in November 1917, that only the nationalisation of all products would give the Bolsheviks an opportunity to control the country. They started to implement it by using ration cards. So the conclusion is that the famine was the intended way of administrating the region at the beginning of the Bolshevik rule. In order to introduce it to all territories, the Bolsheviks had to:
–    destroy the Ukrainian National Republic (UNR). The Ukrainian National Republic was one of the biggest independent states that Bolsheviks occupied. It had the Ukrainian Central Rada with well-educated and freedom-loving leaders, wealthy and strong peasantry which had a high level of grain production for that time;
–     destroy the Ukrainian peasants. 80% of all Ukrainian people were peasants. At the beginning of the 20th century Ukraine provided 90% of the Russian empire's grain exports. Ukrainian farmers harvested 42% of the world's barley and 20% of global grain. Ukrainian peasants were the backbone of the Ukrainian agriculture. The Bolsheviks understood that if they could not destroy Ukrainian peasants they wouldn't be able to control Ukraine.
Implementing these tasks was the main purpose of the Communist regime led by Stalin. Fighting against the above-mentioned opponents took such forms as:
      ● From 1928 the Bolsheviks began to annihilate kulaks (wealthy peasants) and destruct the best Ukrainian farms.●
      ● Communist regime confiscated the property of the peasants.●
      ● In 1929, the Bolshevik government expanded total collectivisation. ●
      ● From 1929 the Bolsheviks' terror was targeted at the extermination of the Ukrainian elite. The goal was to annihilate the Ukrainian elite.●
      ● In 1930 the Ukrainian Autocephalous Orthodox Church was prohibited.Th
The fighting resulted in:
● Fall in crop yields.
● Fall in labor productivity.
● Excessive grain requisitions.
● Famine in 1931, 1932, 1933.
● From January 1933 after Stalin's telegram to Ukrainian peasants the regime collected all food products for months from farmers.
● From the end of January till June 1933 the regime killed 3 400 000 people by starvation in Ukraine.
Further losses of 1 100 000 people were incurred by the decreased birth rate. So during five months 4 500 000 people, 900 000 every month, 3 000 every day were killed in Ukraine by famine. (These data were based on the latest researches of the Institute of Demography and Social Studies of National Academy of Sciences of Ukraine).
The differences between Ukraine and Russia in the aspect of Holodomor are:
      ● Movement of peasants from the famine-struck territories was not prohibited in Russia while in Uk       raine Stalin's decree prohibited peasants leaving the territory of Ukrainian SSR and Kuban.●
      ● In Russia, as in Ukraine, there was also blacklisting but only in those regions where the Ukrainian population lived. In other regions of Russia there were no such measures. ●
      ● The Russian language had benefits compared to the Ukrainian language which was oppressed. Uk       rainian publications were blocked and the Ukrainian grammar was adapted to the Russian one. ●
      ● Only Russian armed GPU units and brigades isolated Ukrainian villages and entire districts from the outside world, forcing people to die from starvation. Th
The Consul of Italy, Mr. Sergio Gradenigo, gave a note in his book "Letters from Kharkiv" that one of a local Russian GPU chiefs was cynically saying that the "ethnographic material" needed to be transformed. It was said about the Ukrainian nation.
Information of the Bloc of Yuliya Tymoshenko faction
about its position on Holodomor in Ukraine in 1932-1933
The Holodomor of 1932 – 1933 became one of the most tragic pages in the history of Ukraine and the genuine genocide of the Ukrainian people. It is the tragic part of the Ukraine's history and we must tell the truth about the history of our state. Millions of human souls destroyed by the artificial famine yell for memory and justice.
The Holodomor was above all enormous human losses, purposeful physical extermination of our nation for political purposes. It was an attempt to convert the Ukrainian nation into a nation of slaves of the totalitarian system.
Today this tragedy is too polіticised in Ukraine. Regrettably, the issues of the national memory and uniting nation are in the focus of short-term party interests. Unfortunately, the Ukrainian people continue to be the instrument of the public relations campaigns of some politicians, which is inadmissible and only confirms their cynicism.
Two positions were formed in Ukraine and beyond its frontiers in connection with the mass famine in 1932-1933. One position determines Holodomor as genocide, and the other one is only limited to the recognition of the fact of famine. The recognition of the Holodomor as genocide is greatly influenced by the geopolitical factor. After Ukraine raised this issue at the national level the Russian Federation denied the anti-Ukrainian nature of Holodomor. All this resulted in the political speculations inside Ukraine as well.
However, after a careful study and analysis of provisions of the 1948 UN Convention we draw a single conclusion – a genocide was applied against the Ukrainian people and Holodomor became the means of its realisation. In fact the artificial conditions were created and they were directed at the complete or partial physical extermination of Ukrainians as the nation and the people.
We apply to the Parliamentary Assembly of the Council of Europe and to those countries which did not do it yet to recognise Holodomor of 1932 - 1933 as the genocide of the Ukrainian people. Adoption of the appropriate PACE Resolution condemning this crime corresponds to the Assembly's position on condemning crimes commited by the totalitarian regimes, in particular, violations of the fundamental human rights one of which is the right to life, and complies with the spirit and principles of the previous PACE Resolutions 1096 (1996) and 1481 (2006).
We stand for the impartial investigation of the Holodomor issues and its publicating which is not directed against any third party. We hope for an unbiased character of the PACE report which is caused, above all things, by the necessity of restoring the historical truth, commemorating the victims of Holodomor and avoiding similar terrible crimes in the future.
We aspire to spread the information about the tragedy of the European and the world scale which despite its terrible consequences continues to remain the dark page of the European history.
This will allow the international community not only to draw conclusions in connection with the events which took place in Ukraine in the epoch of the Stalinistic totalitarian regime but also will become a certain guarantor so this terrible lesson and the similar catastrophe would never come back again.
Statement by the Party of Regions of Ukraine
concerning the artificial famine in the Soviet Republic of Ukraine in 1932-33 (Holodomor)
–       The Party of Regions strongly condemns Holodomor as a terrible crime of the totalitarian Soviet regime against the Ukrainian people and other nations of the former Soviet Union, as well as a crime against humanity, which resulted in death of millions of innocent people.
–       We call upon the international community to honour the memory of the victims of the famine in Ukraine and in other countries, as this knowledge will help to avoid similar human catastrophes in the future, strengthen effectiveness of the rule of law and enhance respect for human rights and fundamental freedoms.
–       The Party of Regions thanks the international community for the efforts to raise public awareness of the Holodomor worldwide and praises the deep sympathy and balanced approach by the international community to the problem, expressed, among others, in the following international documents:
• Resolution of the European Parliament of 23 October 2008 on the commemoration of the Holodomor, the Ukrainian artifical famine (1932-33);
• Resolution of the OSCE Parliamentary Assembly of 3 July 2008 on the Holodomor of 1932-33 in Ukraine;
• UNESCO resolution on Remembrance of Victims of the Great Famine (Holodomor) in Ukraine, 1 November 2007;
• Joint Statement on the Great Famine of 1932-33 in Ukraine (Holodomor) on Monday, November 10, 2003 at the United Nations.
The Party of Regions strongly affiliates itself with the position expressed by the European Union that the Holodomor as "an appalling crime against the Ukrainian people, and against humanity".
We also adhere to the statement by the European Parliament that "European integration has been based on a readiness to come to terms with the tragic history of the 20th century and a recognition that reconciliation with a difficult history does not denote any sense of collective guilt, but forms a stable basis for the construction of a common European future founded on common values and a shared and interdependent future".
At the same time the Party of Regions expresses its opinion that any interpretation of the 1932-33 events in Ukraine should conform to the existing international law. It admits that the interpretation of the Holodomor events as a genocide committed against the Ukrainian nation does not meet fully the criteria established for the crime of genocide by the UN Convention on the Prevention and Punishment of the Crime of Genocide of 1948, ratified by 140 nations.
In particular, the Convention defines genocide as "any of the following acts committed with intent to destroy, in whole or in part, a national, ethnical, racial or religious group, as such:
a. Killing members of the group;
b. Causing serious bodily or mental harm to members of the group;
c. Deliberately inflicting on the group conditions of life calculated to bring about its
physical destruction in whole or in part;
d. Imposing measures intended to prevent births within the group;
e. Forcibly transferring children of the group to another group."
The events of the mass famine that occurred in Ukraine in the years 1932-33 do not conform to this definition of Genocide as the latter is contradicted by the following historical facts:
• Policy of food requisitions were planned and enforced by central governments in Kiev and Moscow as well as practically executed by local administrations and affected the Ukrainian peasantry only as a political and economic stratum or as a "political class" that was a part of the Ukrainian society;
• Requisitions and other restrictive and repressive measures were executed as means of the forced collectivisation policy that was performed on the territory of the entire Soviet Union;
• Millions of people were devastated or otherwise severely suffered from the policy of collectivisation and food requisitions in Kazakhstan and Russia, dozens of thousands in Belarus and other republics. Death toll was paid by Ukrainians, Russians, Kazakhs, Belarusians, Jews, Greeks, Moldovans, and many other ethnic groups;
• As reported the most affected by the famine areas also suffered from severe epidemics of typhus and malaria;
• Food requisitions and other enforced measures were executed according to the Marxist and Leninist theory of the class struggle and in the framework of the official collectivisation policy and thus not as a repressive policy aimed exclusively against the Ukrainian nation;
• No evidences prove that the official policy by the Government that caused the famine was based on the ethnic grounds, moreover, its local executioners were, for most part, the Ukrainians themselves.
Taking into account the above-mentioned the Party of Regions appeals to promote an international, comprehensive and non-politicized historic research of the 1932-33 famine in Ukraine.
As this immense tragedy afflicted many nations that composed the USSR of that time we appeal also for common measures in the CIS framework aimed at commemorating the victims of those tragic events.
The Party of Regions strongly condemns all attempts to enforce criminal or administrative liability for the denial to acknowledge the Holodomor as genocide as stated by President Yushchenko. We believe that such measures are incompatible with the basic principles of the freedom of speech, democracy, and with the principles of the free, unhindered research.
Reporting Committee: Political Affairs Committee
Reference to Committee: Doc. 11512, Reference 3423 of 14 April 2008 and Doc. 11542, Reference 3435 of 18 April 2008
Draft resolution unanimously adopted by the Committee on 15 December 2009
Members of the Committee : Mr Göran Lindblad (Chairman), Mr David Wilshire (Vice-Chairman), Mr Björn Von Sydow (Vice-Chairman) (alternate: Mrs Kerstin Lundgren), Mrs Fátima Aburto Baselga, Mr Françis Agius (alternate: Mr Joseph Debono Grech), Mr Alexander Babakov (alternate: Mr Sergey Markov), Mr Viorel Badea, Mr Denis Badré, Mr Andris Bērzinš, Mr Mevlüt Çavuşoğlu, Mr Lorenzo Cesa, Mr Titus Corlătean, Ms Anna Čurdová, Mr Rick Daems, Mrs Maria Damanaki (Mr Konstantinos Vrettos), Mr Dumitru Diacov, Mr Pol van den Driessche, Ms Josette Durrieu, Mr Frank Fahey, Mr Piero Fassino, Mr György Frunda, Mr Jean-Charles Gardetto, Mr Marco Gatti, Mr Andreas Gross, Mr Michael Hancock, Mr Davit Harutyunyan, Mr Norbert Haupert, Mr Joachim Hörster, Mrs Sinikka Hurskainen, Mr Tadeusz Iwiński, Mr Bakir Izetbegović (alternate: Mr Mladen Ivanić), Mr Michael Aastrup Jensen, Mr Miloš Jevtić, Mrs Birgen Keleş, Mr Victor Kolesnikov (alternate: Mrs Olha Herasym'yuk), Mr Konstantion Kosachev, Mr Jean-Pierre Kucheida, Ms Darja Lavtižar-Bebler, Mr René van der Linden, Mr Dariusz Lipiński, Mr Gennaro Malgieri, Mr D*** Marty, Mr Frano Matušić, Mr Silver Meikar, Mr Evangelos Meimarakis, Mr Dragoljub Mićunović, Mr Jean-Claude Mignon, Mr Aydin Mirzazada, Mr Juan Moscoso del Prado Hernández, Ms Lilja Mósesdóttir, Mr Joāo Bosco Mota Amaral, Mrs Olga Nachtmannová, Mr Gebhard Negele, Mrs Miroslava Nemcova, Mr Zsolt Németh, Mr Fritz Neugebauer (alternate: Mr Franz Eduard Kühnel), Mr Aleksandar Nikoloski, Mr Hryhoriy Omelchenko, Mr Maciej Orzechowski, Mr Ivan Popescu, Mr Christos Pourgourides, Mr John Prescott (alternate: Mr John Austin), Mr Gabino Puche, Mr Amadeu Rossell Tarradellas, Mr Ilir Rusmali, Mr Ingo Schmitt (alternate: Mr Eduard Lintner), Mr Predrag Sekulić, Mr Samad Seyidov, Mr Leonid Slutsky, Mr Rainder Steenblock, Mr Zoltán Szabó (alternate: Mr Mátyás Eörsi), Mr Mehmet Tekelioğlu, Mr Han Ten Broeke, Mr Zhivko Todorov, Lord Tomlinson (alternate: Mr Rudi Vis), Mr Latchezar Toshev, Mr Petré Tsiskarishvili, Mr Mihai Tudose, Mr Ilyas Umakhanov, Mr José Vera Jardim, Mr Luigi Vitali, Mr Wolfgang Wodarg, Mrs Karin S. Woldseth, Ms Gisela Wurm, Mr Emanuelis Zingueris
Ex-officio: Mr Tiny Kox
N.B. : The names of the members who took part in the meeting are printed in bold
Secretariat of the committee: Mrs Nachilo, Mr Chevtchenko, Mrs Sirtori-Milner
---
1 Ryskulov Turar Ryskulovich (1894 – 1943(?)) member of the Party since September 1917. Turar Ryskulov was elected the Chairman of the Turkestan Central Executive Committee in January 1920, later appointed Deputy People's Commissar for Nationalities Affairs of the Russian Soviet Federative Socialist Republic. In autumn 1922 was named the Chairman of the Council of People's Commissar of the Turkestan Soviet Socialist Republic, since February 1924 worked at the Executive Committee and was its representative in Mongolia. From May 1926 till May 1937 he was Deputy Chairman of the Council of People's Commissars of the Russian Soviet Federative Socialist Republic. Turar Ryskulov was wrongfully arrested and executed.
Mr Ryskulov wrote to Joseph Stalin twice in 29 September 1932 and 9 March 1933. Below you can find extracts from his letter to Stalin as of 9 March 1933.
***

Mitähän tästä "pikeudenkäynnistä" on mahtanut tulla?

https://www.rt.com/politics/holodomor-famine-stalin-ukraine/
Yushchenko brings Stalin to court over genocide
Published time: 14 Jan, 2010 15:40 Edited time: 29 Apr, 2010 00:40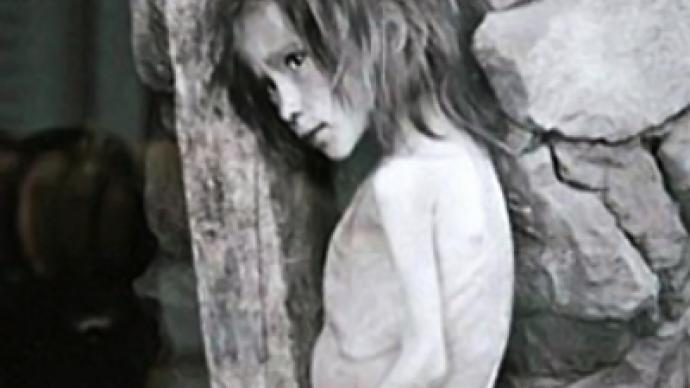 Kiev's Court of Appeals has found Josef Stalin and other Bolshevik leaders guilty of genocide against the Ukrainians during the famine,or "Holodomor" as it is called in Ukraine, of 1932-33.
Criminal proceedings against the leaders of the "totalitarian rule" – Stalin, Molotov, Kaganovich, Postyshev, Kosior, Chubar and Khatayevich – were dropped "over the suspects' deaths."
Moscow was quick to react.The decision is "part of a plan aimed at initiating a row with Russia," said the Speaker of Russia's State Duma,Boris Gryzlov.Gryzlov, one of the leaders of the ruling United Russia party, believes that such a plan has been on the roll for several years now.
"The idea of Holodomor and the idea of Soviet genocide against the Ukrainian people in the 1930s is absolutely groundless," the politician said. "Unfortunately, there are times when economic conditions lead to crop failure. And that is exactly what happened in 30s in the USSR."
Gryzlov pointed out that the entire Soviet population suffered the consequences of the poor harvest, not only the Ukrainians. The point of the Kiev authorities' latest move is simply to show that Russia treats Ukrainian people badly, he concluded.
It is not news that the mass famine was the result of "criminal actions of the state's leadership," the Head of the State Duma Foreign Affairs Committee Kons-tantin Kosachev told Interfax news agency.There is no need to artificially separate Ukraine from the rest of the former USSR, he added.
It is "absolutely obvious" that the Kiev court's "marginal" ruling is politicized, he said. It provides no substantiated evidence of genocide against the Ukrainian people.
Kosachev, who also heads the Russian delegation to the Council of Europe's Parlia-mentary Assembly (PACE), said that on January 25 a report on the famine in the USSR in the 30s would be presented.
That document "will become a far more significant and important event" in the dis-cussion of the famine issue, he said. When preparing the report, Kosachev noted, the speaker visited not only Ukraine, but also Russia, Belarus, and Kazakhstan.
In December last year, the Council of Europe said the hunger that killed millions in the Soviet Union cannot be described as a genocide that targeted the Ukrainian people. Therefore, the word "genocide" was removed from a draft report on the famine put forward by Ukraine.
"I am strongly convinced that the… decision is part of [the incumbent Ukraine's head of state] Yushchenko's presidential campaign and his desperate attempt to remain in power," Kosachev told Interfax.
President Yushchenko has welcomed the "symbolic" court decision. "It restores historical justice and gives Ukraine the chance to build on fair and democratic principles," he said as quoted on his official website.
Meanwhile, it is a busy time for the "Orange Revolution" leader as the presidential race nears its finish line and Yushchenko has hours left to attract more voters.
Yushchenko's popularity is at rock bottom and it is almost impossible that anything will change before Election Day on January 17. Some analysts believe Yushchenko decided to play his last trump card with the "genocide" case.
On Thursday,Yushchenko called for the creation of an international tribunal for Com- munist crimes. The presidential press service reported that he asked leaders of Eas-tern Europe countries hurt by Communist regimes (Russia,Poland,Georgia,the Baltic States and others) to sign an international agreement on the creation of such a tribu-nal outlining the principles of its creation and activities, and charter, the Ukrainian presidential press service reported on Thursday.
Ukraine claims that 3.941 million of its people died during the famine. According to some of the state's nationalist parties, Russia, as the successor of the USSR, should bear responsibility for the famine.
Ukraine's new take on Holodomor: Moscow's not to blame
Ukraine's new take on Holodomor: Moscow's not to blame
Published time: 15 Jun, 2009 13:50 Edited time: 15 Jun, 2009 17:50

***
 
Kuten arvata saattoi on tehty viideskin olennaisesti uusi holomoottoriteoria, tekijänä vanha tunnettu "tekijä" hölynpölytutkija Anne Applebaum, jossa "tapahtumaa" on TAAS SIIRRETTY VUOSI TAAKSEPÄIN KEVÄÄSEEN 1933, jolloin löydettiin eräiltä umpiukrainalaislta syrjäseuduilta outoja ruumiita, jotka osoittautuivat vanhan pelätyn rintamataudin pilkkukuumeen uhreiksi.
Applebaumkin siirtää siis "hölömoottoria" TAAS VUODEN MYÖHEMMÄKSI, MINKÄ HÖLYNPÖLYTOIMITTAJA TÄSSÄ VALEHTELEE PIILOON! kuten tekivät Harva-järkiopiston ukrainalaislahkon uskonhörhö James E. Mace (hän pääsi Harvardiin erään intiaaniheimon yhden paikan kiintiöstä, kun kukaan muu ei halunnut mennä) ja "Kommunismin musta kirja" (vuoteen 1932).
Applebaumkaan ei väitä "Stalin tahallaan aiheuttaneen" pilkkukuumetta...SEn taudin Stalin hyvin tunsi: joidenkin tietojenmukaan hänet valittiin Volgan rintamalle Tuhat-shevskin armeijan polittiseksi komissaariksi, koska hän olisi todennäköisimmin ollut immuuni mm. isorokon sairastaneena siellä riehuville rintamataudeille.
Olen ostanut kirjan, mutta olen sen lukenut lähinnä tuohon asti vasta.


https://www.hs.fi/mielipide/art-2000006165595.html
Venäjä jatkaa edelleen Ukrainan syyllistämistä
Itä-Ukrainan sota ja Krimin valtaus perustuvat paljolti samalle epäluulojen ruokkimalle asenteelle kuin kulakkien vainoaminen ja tappaminen kollektivisoinnin nimissä.
Julkaistu: 7.7. 2:00 '
Otetaan paljastava lainaus."Meidän täytyy antaa näille ihmisille oppitunti nyt heti niin, että he eivät uskalla edes ajatella vastarintaa tulevina vuosikymmeninä", kirjoitti Vladimir Iljitš Lenin maaliskuussa 1922 kirjeessä Vjatšeslav Molotoville.

Vallankumousjohtaja, kansankomissaarien neuvoston puhemies V. I. Lenin puhui kir-jeessään ukrainalaisista. Hänen mielestään vilja-aittana tunnetun Ukrainan olisi tullut ruokkia sisällissodan runtelema Neuvosto-Venäjä, jossa nähtiin laajalti nälkää.

Ukrainalaiset olivat kahdesti ajaneet bolševikit pois Kiovasta pitääkseen kiinni itse-näisyydestään – ennen Ukrainan talonpoikaiskapinan syttymistä bolševikit olivat ryh-tyneet viljan väkivaltaisiinkin pakko-ottoihin keväällä 1918 ja tammi–elokuussa 1919.

Kolmatta kertaa ukrainalaiset eivät onnistuneet ajamaan bolševikkeja pois. Ukrainasta tuli osa Neuvostoliittoa joulukuussa 1922.
Jo marraskuussa 1921 Lenin oli vaatinut tylyjä ja väkivaltaisia vallankumouksellisia toimia, joilla taattaisiin viljan pakkolunastukset Neuvosto-Venäjälle.Lenin ehdotti käy- täntöä, jossa poliittiset viljankeruuyksiköt ottaisivat ukrainalaisia panttivankeja, mikäli viljakiintiöitä ei täytettäisi. Jos kyseinen taktiikka ei toiminut, panttivangit piti ampua valtion vihollisina.

Leninin tylyt lausunnot ovat kylmäävää lukemista myös nyt sata vuotta myöhemmin, koska niillä on kaikukoppa nykyisyydessä.

Ne ovat sananmukaisesti lähtölaukaus Ukrainan kovalle kohtalolle, jota Anne Apple-baum kuvaa pysäyttävässä teoksessa Punainen nälkä – Stalinin sota Ukrainassa.

Vaikka kirja keskittyy Stalinin pakkokollektivisoinnin synnyttämiin, lähes neljä miljoo-naa uhria vaatineisiin nälkävuosiin Ukrainassa 1932-1933,vähintäänkin rivien välis-sä Applebaum antaa ymmärtää,että Lenin, Stalin ja Putin ilmentävät samaa Ukrainan syyllistämistä, jolla on pitkät perinteet Neuvosto-Venäjällä, Neuvostoliitossa ja Venä-jällä. Itä-Ukrainan sota ja Krimin valtaus perustuvat paljolti samalle epäluulojen ruokkimalle asenteelle kuin kulakkien vainoaminen ja tappaminen kollektivisoinnin nimissä, erityisesti 1930-luvulla.

Sisäistä hajaannusta lisäsi se,että monet ukrainalaiset kommunistit osallistuivat neu-vostoterroriin.Se yhdessä nälänhädän kanssa luo kontekstin myös nykyisyydelle. Nälänhädästä ukrainalaiset käyttävät termiä holodomor. Applebaum katsoo, että nä-lällä tappamista ei voi yksiselitteisesti pitää kansanmurhana,koska siihen osallistui aktiivisesti myös ukrainalaisia eikä kaikkia ukrainalaisia yritetty tappaa. Ukrainalaiset itse kuitenkin pitävät nälänhätää kansanmurhana. Venäjän valtio taas kieltää koko tapahtuman.

"Nälänhätä ja sen perintö näyttelevät valtavaa osaa nykyisten Venäjän ja Ukrainan identiteettejään koskevissa väitteissä, maiden suhteessa ja niiden yhteisessä neuvostokokemuksessa", Anne Applebaum kirjoittaa.

Oman ongelmallisen lisänsä Venäjän ja Ukrainan suhteisiin tuo Ukrainan sisäinen jakolinja. Jo sata vuotta Itä-Ukraina on ollut muuta Ukrainaa venäläisempi ja Länsi-Ukraina on taas hakenut turvaa Puolasta ja Saksasta.

Anne Applebaum muistuttaa teoksessaan, että ylenkatse koko Ukrainan valtion ide-aa kohtaan oli ollut erottamaton osa bolševikkien ajattelua jo ennen lokakuun vallan-kumousta. Vähä-Venäjän eli Ukrainan historia on vain sivujoki, joka yhtyy Venäjän historian vuolaaseen päävirtaan.

Kärjistäen voisi sanoa, että venäläisille Ukrainaa ei ole olemassa. Mitätöinti on näky-nyt myös teoissa. Ve­näjän lehdistö julisti vuonna 2008 holodomorin muistojuhlan russofobiseksi provokaatioksi. Venäjän tu­kemat separatistit tuhosivat elokuussa 2015 tahallisesti nälänhädän uh­rien muistomerkin vallatusta Snižen kaupungista itäisessä Ukrainassa.

"Jos nälänhädän tutkimus helpottaa nykyisen Ukrainan ymmärtämistä, se myös selit-tää joitakin nykyisen Venäjän asenteita, joista monet noudattavat vanhoja kuvioita", Applebaum päättelee.

Minskin sopimus on hieno asiakirja, mutta Anne Applebaumin kirjan luettuaan sopimuksen toteutuminen tuntuu kaukaiselta haaveelta.

Putinin kaudella muutosta ei tule. Jos seuraava presidentti hylkää suuren kertomuksen Ukrainan ja Venäjän suhteista, toivoa on.

Kirjoittaja on Helsingin Sanomien kulttuuritoimituksen tuottaja.
***
Natsipiirit levittivät jo 1935 ainakin yhtä holomoottorijuttua.
https://www.stalkerzone.org/a-canadian-lecturer-is-being-persecuted-for-debunking-the-ukrainian-holodomor-fairytale/
A Canadian Lecturer Is Being Persecuted for Debunking the Ukrainian "Holodomor" Fairytale