https://hameemmias.vuodatus.net/lue/2014/09/wtc-torneja-ei-rajaytetty

" WTC-TORNEJA EI RÄJÄYTETTY "

https://hameemmias.vuodatus.net/lue/2015/09/wtc-tower-were-not-demolished-with-explosives

"  World Trade Center towers were not demolished with explosives
10 / 09 / 2011 "
Äijän, Anders Björkmanin jutut ja keskustelut niistä, joissa minäkin kumosin hölmöy-det moneen kertaan, on huolellisesti poistettu netistä. Nyt onnistuin kuitenkun haulla "WTC Heiwa" löytämään yhden: tällaisen (kansainvälinen skeptikkoliike, vaikka onkin antipavlovistiliike, tekee joskus yksittäisissä asioissa yksittäisiä hyviäkin töitä):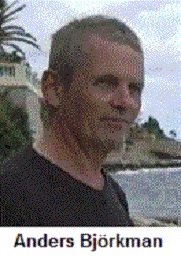 http://www.internationalskeptics.com/forums/showpost.php?p=4481512&postcount=1851
3rd March 2009, 06:11 AM   #1851


http://www.internationalskeptics.com/forums/showthread.php?t=137095


8th March 2009, 09:19 AM   #1
http://www.internationalskeptics.com/forums/showthread.php?t=137095&page=5
International Skeptics Forum » General Topics » Conspiracies and Conspiracy Theories » 9/11 Conspiracy Theories
Question for Heiwa - WTC Safety Factors
18th March 2009, 11:18 PM   #161
And RyanMackay is in another thread trying to produce a 1 m tall model/structure showing it, i.e. how little part C crushes down big part A of same structure by gravity only. Ryan suggests that it really doesn't work in scale 1/1, but if you scale up the model 410 times to become 410x64x64 m, then it will! It seems that scale factor is a problem for Ryan. In scale 1/1 some structural items/elements/connections/ particu-lars become too strong so that the model doesn't crush down but if you scale up 410 times apparently some items/elements/connections/particulars become weak and then ... halleluja... upper part C crushes bigger part A.Ryan is going to show his work in a video soon. I wonder what kind of model he will show? The 1 m or the 410 m?

18th March 2009, 11:40 PM   #162
This is an excellent question, given the subject of the thread. (the one I have bolded) What is the FoS for an aluminium can, a pizza box, or a lemon? I know that Heiwa has now decided to claim that the FoS is unimportant - I am not certain why anyone would say that - but he did propose some of these things as valid analogies to the structure in the Twin Towers, so I would be curious to hear his response (If I weren't certain that it would be comprised by bull-spit, hand-waving, denial, change of subject, more bad analogies, and utter stupidity).
19th March 2009, 12:00 AM   #163
Remember the plastic office tray guy who posted here, and the medical doctor who arrived over a year later with an updated version of the same model, complete with videos and calculations? These guys, like Heiwa,are desperately ignorant of scaling. BTW, I can tell you that the empty aluminum cans I tested before doing a demo at TAM had a factor of safety for static load of at least 7,150.

So, Heiwa, we await your FOS figures for your boxes and fruit, to show how valid they are as models for these FOS = 2 or 3 towers.
19th March 2009, 01:16 AM   #164
FoS of a lemon?

1. Put a lemon on the table. Put 1 lemon on top! Both deform at contact interface (if you look hard). Nothing else really happens.

2. Put a lemon on a table. Drop 1 lemon on table lemon. Both deform at contact interface and dropped lemon bounces. Note carefully that table lemon is not crushed.

What is reason for 2.Well,the lemon or its structure consists of various elements that make up the lemon,each of which can be tested and analysed. I like the lemon juice, FoS of which is of little importance and difficult to measure but adds taste to a G&T - the juice, not the FoS! To get lemon juice, cut lemon in two halves and compress them using thumb+ fingers (or special tool).Note that gravity alone does not produce juice. No use abusing gravity for it.

Inside lemon are also fibres of various kind. You can test those and establish their FoS, if you are clever. Funny thing is that the juice appears to support the fibres, etc. This effect contributes to 1 and 2 above.

Suggest you start another thread about this interesting topic! "

19th March 2009, 01:49 AM   #165
" Eurotrash. "
19th March 2009, 01:54 AM   #166

Is that the glue and sawdust cubes? I think that could replicate the concrete con-structions quite well. What will they use to replicate the core and perimeter columns? Knitting needles I suppose.

19th March 2009, 02:11 AM   #167
pasta
19th March 2009, 02:27 AM   #168